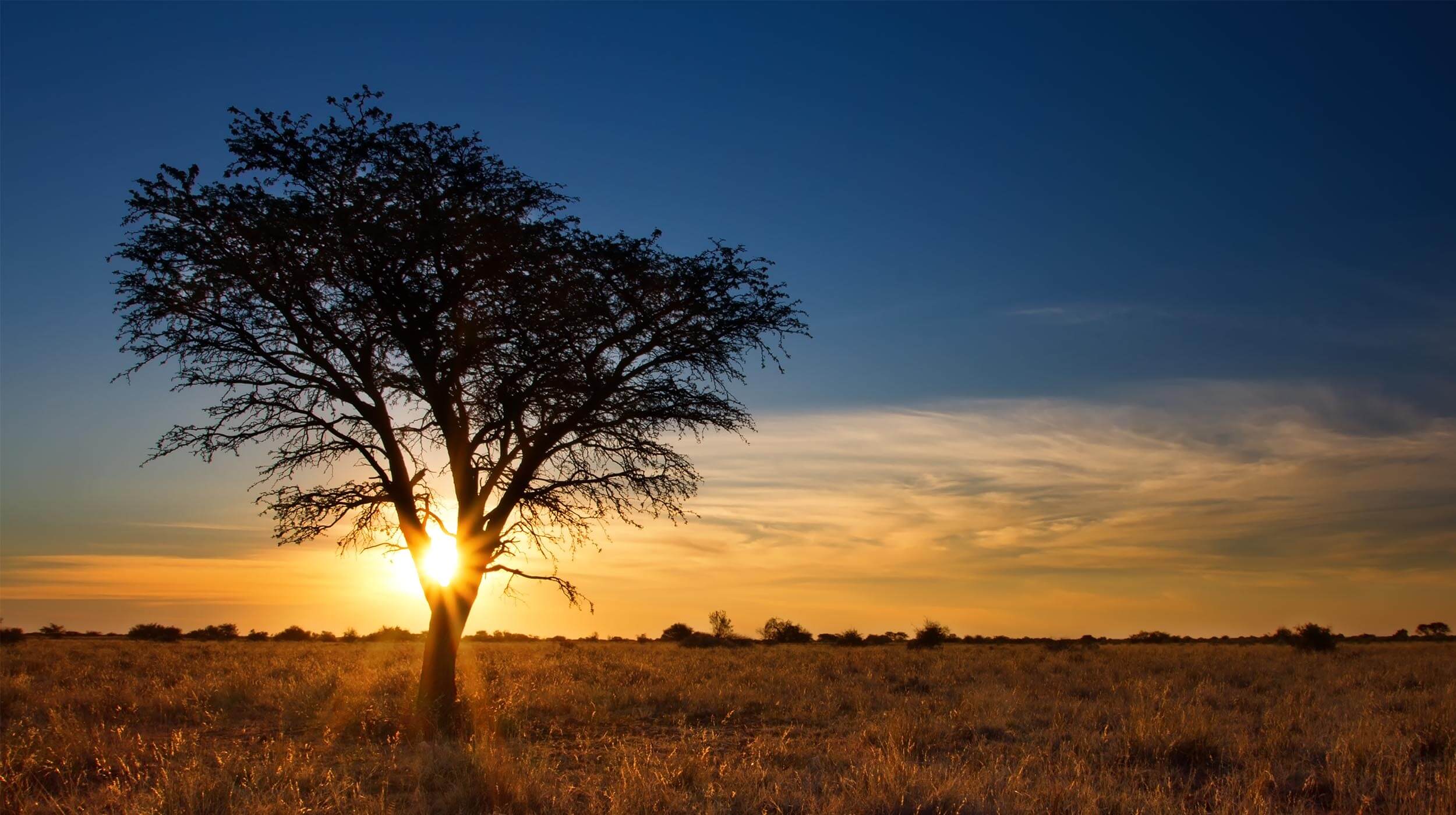 Endorsements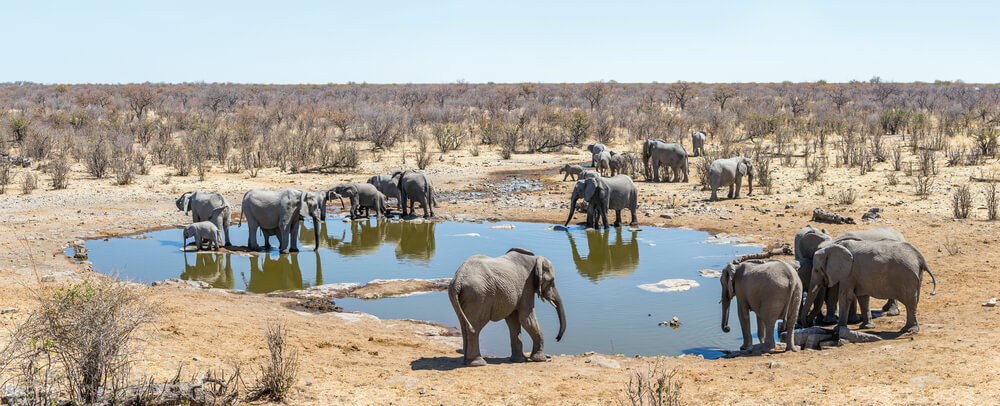 ---
Great Plains Conservation
Over the years I've come to know Mary Jean from Tully Luxury Travel through her African Dreams division but also personally. Mary Jean knows everyone. She knew my brother, my associates and conservation partners. As a result, I consider her part of the family, someone with shared values, a conservation ethic and interests. As a result, she is the perfect 'connector' between our camps and conservation efforts and people who she knows and are interested in travelling and sharing these unique experiences in Africa with us. The kindred spirit means that travelers can feel comfortable with the Tully endorsement and we feel comfortable that the exceptions on both sides can be serviced and satisfied. Mary Jean seems to find and send us interesting guests and at Great Plains, we like to be the meeting place of interesting and talented people who can influence the world. Through African Dreams, we have also met people who are interested in supporting our rhino relocation effort in Botswana so a perfect match for guests, friends, fellow conservationists and influencers.
Dereck Joubert
National Geographic Explorers in Residence
Great Plains Conservation
CEO and Chairman Great Plains Conservation
Award Winning Filmmaker with 7 Emmys, a Peabody and a Lifetime Achievement Award
---
AndBeyond
Mary Jean has had a long-standing relationship with AndBeyond, stretching back to 2010. She is an astute businesswoman on the cutting edge of luxury travel, a passionate philanthropist, a deeply caring conservationist and named as one of the most Powerful Woman in Travel by Conde Nast. We at AndBeyond are proud to do business with her and her company. AndBeyond has collaborated extensively with Mary Jean to ensure her clients receive only the best experiential travel experiences. She absolutely knows what she wants and her attention to detail and care are taken with every client is phenomenal and inspiring. But she is so much more than just a great travel professional and entrepreneur. She is a vocal and passionate activist for wildlife conservation. She puts her money where her mouth is and works tirelessly for the protection of the Rhinos, Elephants and Big Cats of Africa. She has given us tremendous support for our own project called Rhinos Without Borders (in partnership with Great Plains Conservation) and for that alone we are very grateful. We cannot recommend Mary Jean or Tully Luxury Travel (including her African Dreams specialist division) highly enough.
Joss Kent
CEO, AndBeyond
---
Singita
Mary Jean's unwavering commitment and contribution to conservation in Africa both personally and through her company is rare and admirable.  The team at African Dreams is renowned for creating experiences for guests that reflect Mary Jean's true passion and extensive knowledge of the continent.  Mary Jean and her wonderful team is a trusted and valued partner of Singita whom we have no hesitation in highly recommending.
Luke Bailes,
Founder & CEO, Singita
---
Asilia Africa
The first time I met Mary Jean ( I call her MJ)  we were at a camp in Botswana and we had had a huge discussion about which well-known Sabi Sands property could compete with the legend of the Okavango Delta.
Since then we have continued to discuss what the best of Africa entails. Through these conversations, I have learnt to appreciate her perspective- one that is truly fueled by a passion for adventure, conservation of wildlife, the communities and for Africa in general.
These days MJ is one of the most widely travelled people I know in both East and South Africa. She travels the continent at least 3 times a year possibly even more. She understands intuitively her guest's needs and I always appreciate her advice and caring feedback.
Mary Jean's grip of what truly makes an ethically sound safari is as fast as a cheetah in her thought process. Her deep passion for the Wildlife and her love for this continent is unrivalled in my opinion. She runs a solid Travel Business, based on integrity and first-hand experience. Her clients are in the best of hands with not only her but also with her well-trained staff. She sees to it that they all travel often to Africa and have a passion as she does.
MJ is a loyal friend and strong business partner on this journey to protect what belongs to our children and the generations to come. I admire her passion and determination and so does everyone else in our industry.
Brandon Kemp
Country Director Tanzania for Asilia Africa
---
Wilderness Safaris
 I first met Mary Jean Tully at a Virtuoso Symposium in Barcelona, where she was, quite clearly, a dominant force in Luxury Cruise vacations.  It was there, that we convinced her that her guests would be a perfect match for our safari offerings in Southern Africa.
From her first moments at Vumbura Camp in Botswana, followed by a visit to Mombo Camp in the Okavango Delta, Mary Jean, and her husband, Brad, fell in love with Africa. During the past ten years, she and Brad have visited Africa at least twice a year, and have become true Africa addicts! Not only as visitors, but also as contributors to a variety of Wildlife re-introduction programs and child welfare projects.
Over the years, Mary Jean and her staff have built up a knowledgeable base of the "Where to Go" destinations that make up an awesome Safari experience throughout Africa!   Wilderness Safaris, and myself, would recommend "African Dreams" without hesitation, to assist you in planning your dream vacation in Africa.  Her attention to detail and personal experience of the product is only rivalled by her enthusiasm and love of this wonderful destination called 'Africa'.
Our best wishes and confidence of your success in the future with "African Dreams.
Keith Vincent
CEO, Wilderness Safaris
---
The Royal Portfolio
It has always been a great pleasure dealing with Tully Luxury Travel – a company with an excellent vision that is passionate about Africa and passionate about using revenue from tourism to help uplift local communities and conserve our continent's precious wildlife.
Liz Biden
Owner, The Royal Portfolio
Explore our Experiences
We design life-enriching travel experiences to the most unforgettable destinations in the world, providing our clients with exclusive access in a unique and authentic way.  Whether you want to cruise the world in splendor, take an unforgettable African safari or create a magnificent travel experience exclusive to you, we have the unsurpassed knowledge, expertise and impeccable service you require.