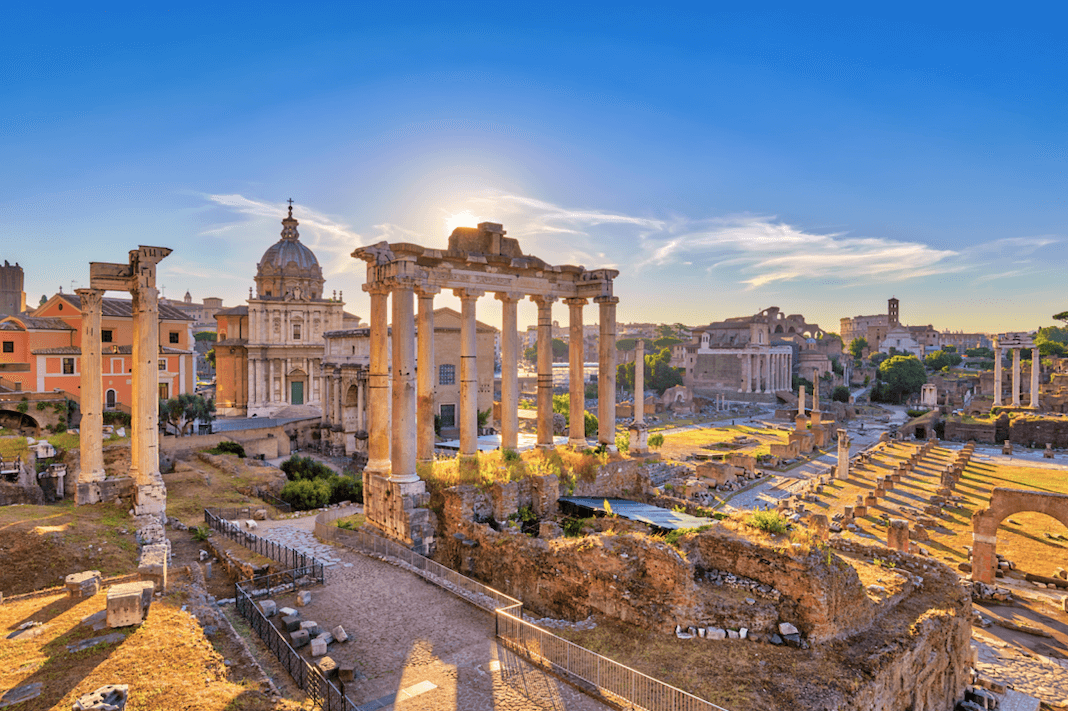 5 Reasons We Love Italy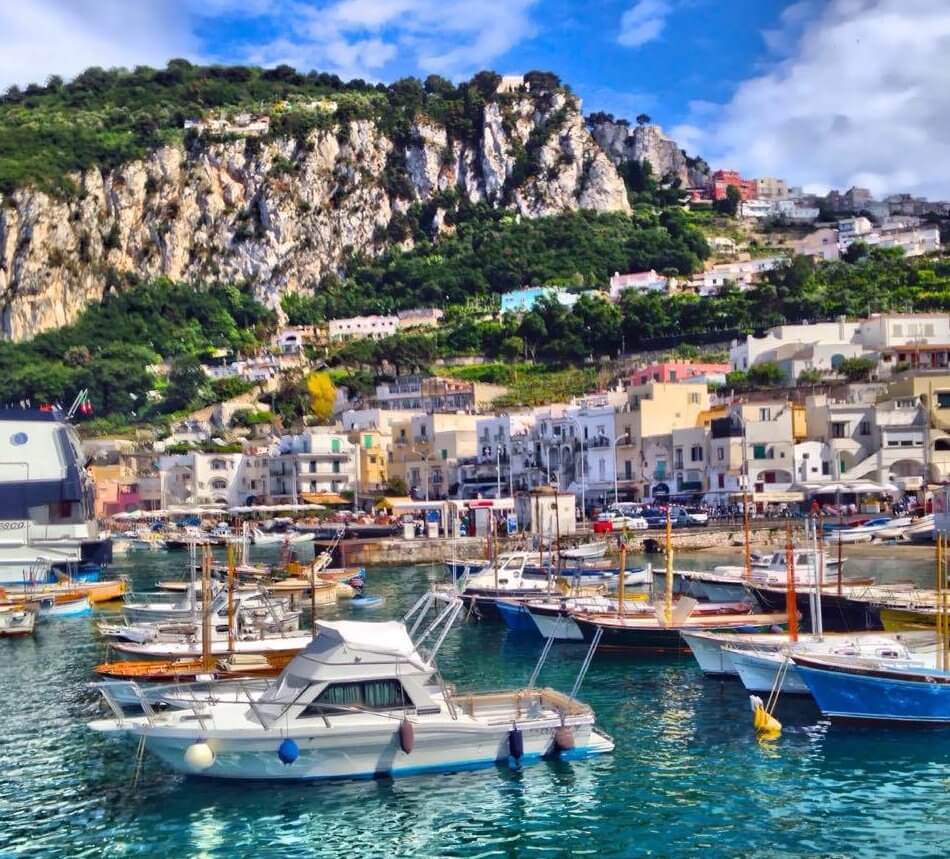 Ancient cities, glorious countryside, dramatic coastline, incomparable cuisine, incredible style – Italy overwhelms you with its beauty.
1. ROME
For history…for antiques…all roads lead to Rome
Walk Rome's narrow streets to discover marvel after marvel…the Colosseum, the Roman Forum. Then travel just three miles, but a thousand years, to Vatican City and the splendor of St. Peter's Basilica, the Sistine Chapel and the Vatican Museums. Or just wander! Every cobblestone street reveals something of Rome's rich history. Hotels we love: Hotel Villa de Russie, Hassler Roma and Cavalieri, a Waldorf Astoria Hotel.
2. FLORENCE
For art and architecture…the grandeur of the Renaissance
Florence is so ripe with history, art and astounding architecture that wherever you look theres a tower, a dome, a piazza, a scintillating view of the city that stops you. The Uffizi Museum overflows with Renaissance art. The Galleria dell'Accademia, home to Michelangelo's sculptures, will enthrall you and the Basilica di Santa Maria del Fiore, commonly called the Duomo, will leave you spellbound. Hotels we love: Four Seasons Florence, Borgo Santo Pietro and Villa San Michele.
3. MILAN
For sophisticated Italian style…and to shop (and shop and shop)
The heart of Italian fashion and design, start with the designer boutiques on Via Monte Napoleone and Via della Spiga and the beautiful Galleria Vittorio Emanuele II. Then seek out innovative shopping opportunities as well, where chic takes a more relaxed direction. Stores like 10 Corso Como combine great fashion with design for the home, books and art. Hotels we love: Four Seasons Milan, Mandarin Oriental Milan, Armani and Bulgari Hotel.
4. VENICE
For romance…and mystery.
With its indescribable beauty and romantic waterways, Venice feels like a city of secrets. By day, take a water taxi down the Grand Canal to the awe-inspiring Basilica di San Marco and the Palazzo Ducale, then some exceptional shopping on the Murano. At night, take a gondola ride down the smaller canals to exquisite, candlelit seafood restaurants. Take in an opera or ballet performance at the Theatro La Fenice, and top it off with a glass of wine and people-watching at the famed Caffe Florian. Hotels we love: Cipriani, AMAN Venice and Bauer Il Palazzo.
THE AMALFI COAST
For the views…for the sheer Mediterranean beauty of it
This is the exquisitely beautiful coastal region where mountains plunge into the turquoise sea. The Amalfi Coast is a fascinating mix of sophistication and simplicity where luxury yachts, five-star hotels and grandly authentic Italian villas are juxtaposed against hillside farming villages and tiny fishing communities. Tiny roads hug the cliffs, offering awe-inspiring – and death-defying – views of the glimmering coastline below. Don't miss sophisticated Positano, the ancient town of Amalfi itself and the calmer, clifftop Sorrento. Hotels we love: Belmond Carusso, Villa Treville, Le Sirenuse, Il San Pietro and Villa Cimbore.
– The Tully Team
Explore our Experiences
We design life-enriching travel experiences to the most unforgettable destinations in the world, providing our clients with exclusive access in a unique and authentic way.  Whether you want to cruise the world in splendor, take an unforgettable African safari or create a magnificent travel experience exclusive to you, we have the unsurpassed knowledge, expertise and impeccable service you require.