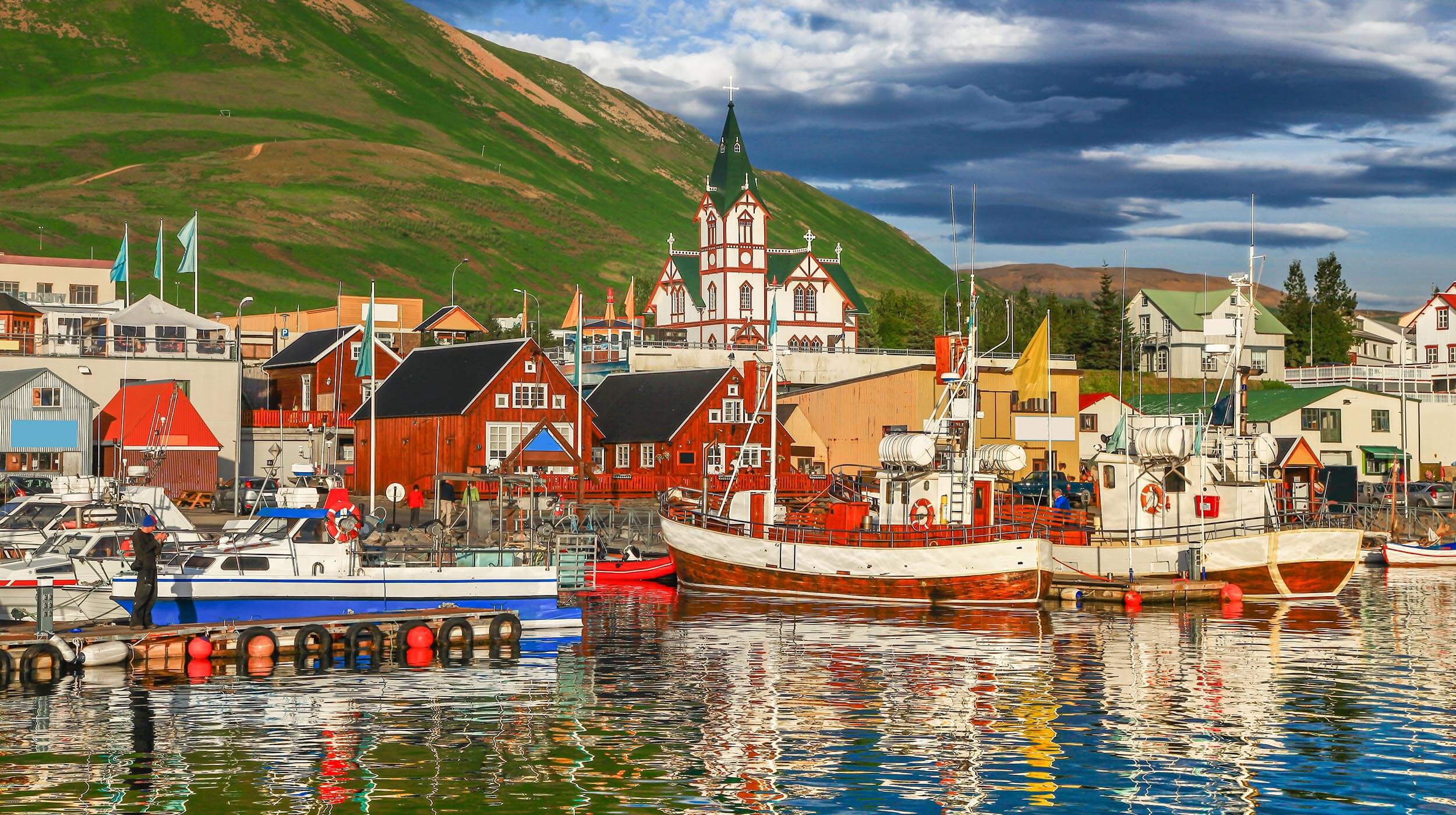 An Insider's Look: Iceland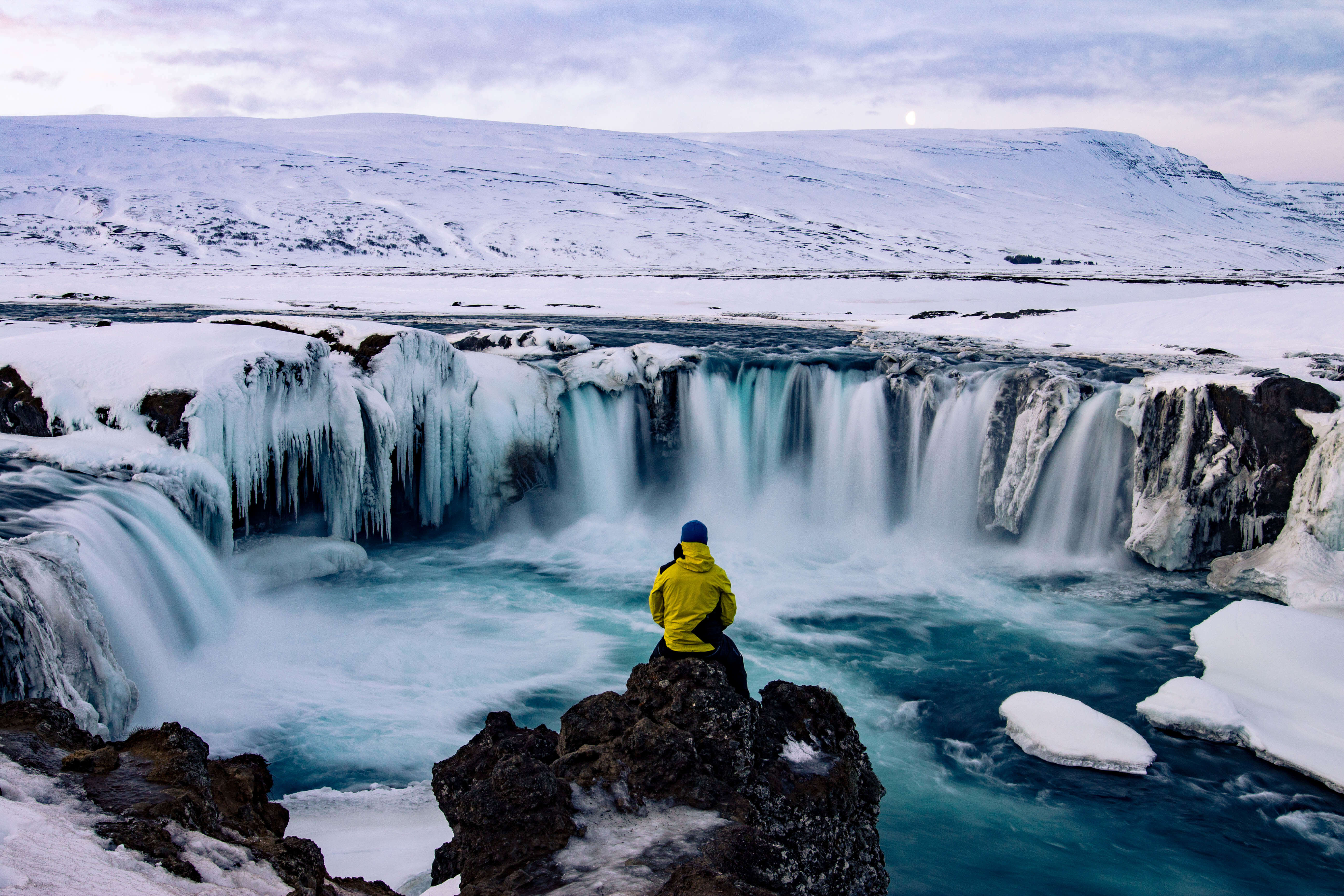 Itinerary: 5 Days, 4 Nights
Set in the midst of the icy Atlantic, Iceland beckons travelers with its dramatic landscapes and rugged beauty. Perfectly sized for exploring, the island is a feast for the eyes: green valleys, black sand beaches, deep fjords, and active volcanoes pierce the stark landscape.   
Day 1: Geothermal Wonders 
Visit Iceland's famous Blue Lagoon, a natural geothermal spa surrounded by a moody lava field and iconic black sand beaches. The lagoon contains nine million liters of milky water that has a natural temperature between 98-104°F. 




Stay at the Hotel Ranga, a countryside lodge with sweeping views of South Iceland's stunning scenery. Guests are often treated to a beautiful display of the Northern Lights. 
Day 2: Black Sand and Glaciers 
Drive across breathtaking black sand beaches and climb the Myrdalsjokull Glacier, the fourth largest in the country, to see an icy wonderland of sculptures, ridges and deep crevasses. 




Discover the stunning 200-foot Skogarfoss waterfall. 




Stay overnight in luxury expedition tents near the glacial rivers of the unparalleled Thorsmork Valley, named after the Norse god, Thor. 
Day 3: Waterfalls and Ice Tunnels 
Visit the Seljalandsfoss waterfall, one of the best known in Iceland. In the warmer months, it is possible to walk behind the falls for a breathtaking view of the valley beyond. 




Discover another of Iceland's iconic falls, Gullfoss, listed as one of the top waterfalls in the world. On sunny days, watch as rainbows arch over this sprawling waterfall. 




Visit the striking Strokkur Geyser, one of the world's oldest known geyser. Spouting 90 feet into the air, it is one of the best examples of geothermal activity on the island.  




Snowmobile across Europe's second-largest ice cap and walk through the heart of the Langjokull glacier in the extraordinary ice tunnels deep beneath the surface. 




Stay the night nearby at the beautiful Husafell hotel, newly built and set among striking scenery. 
Day 4: Ice Diving and Ion Hotel 
Take a dive in the world's clearest water at Silfra. Located in the Thingvellir National Park, Silfra is a crack between the North American and Eurasian continents and offers a breathtaking diving experience. It is the only place of its kind in the world. 




Stay at the luxurious Ion Hotel, a light-filled hotel set in rugged lava hills. Breathtaking scenery and luxurious amenities await.  



Day 5: Reykjavik 
Explore Iceland's capital. Visit local craft shops and Scandinavian designer stores. 




Visit the city art museum to learn about Iceland's hidden people, elves, trolls and Vikings. 



– The Tully Team
Explore our Experiences
We design life-enriching travel experiences to the most unforgettable destinations in the world, providing our clients with exclusive access in a unique and authentic way.  Whether you want to cruise the world in splendor, take an unforgettable African safari or create a magnificent travel experience exclusive to you, we have the unsurpassed knowledge, expertise and impeccable service you require.