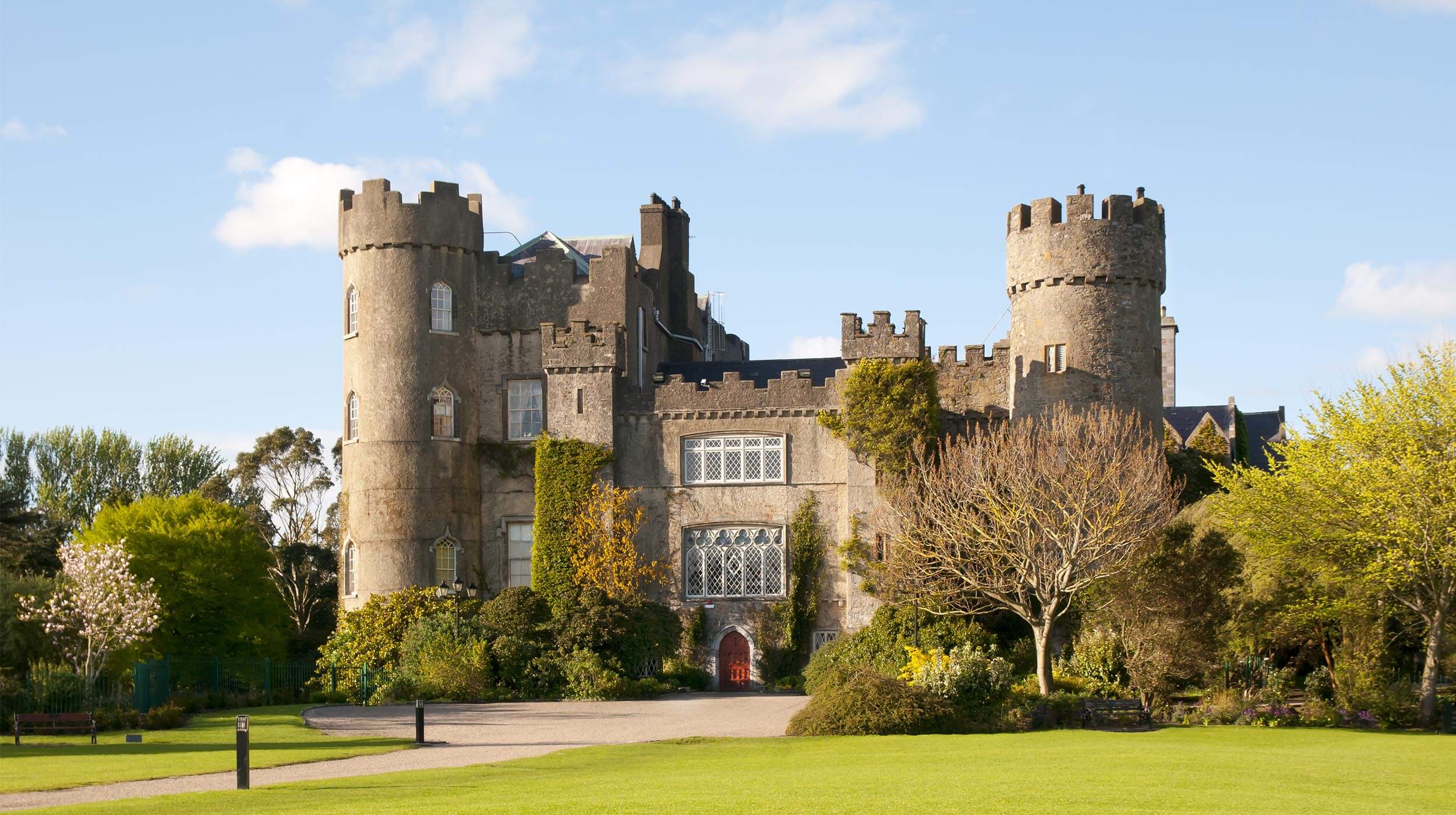 An Insider's Look: Ireland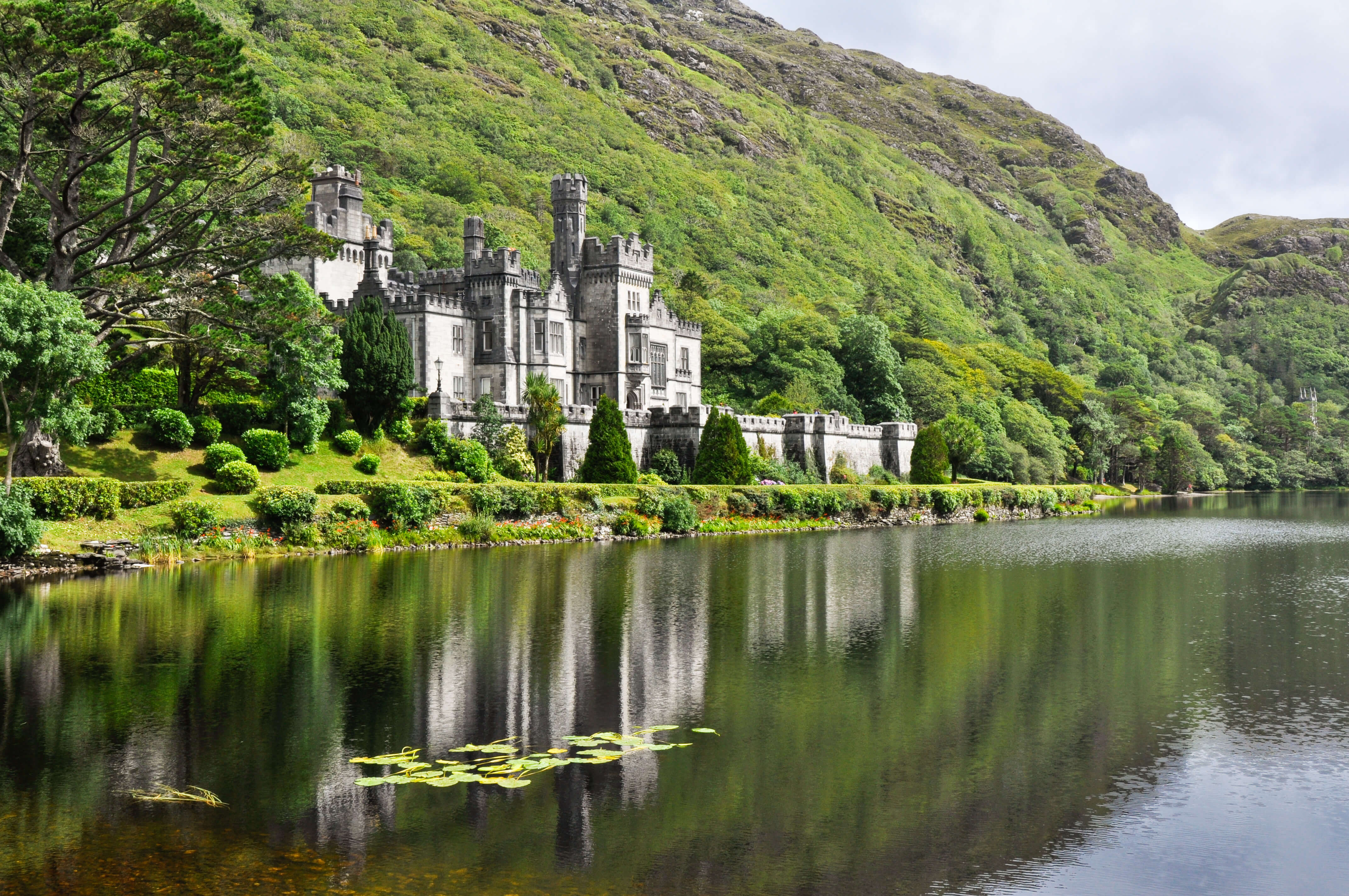 Itinerary: 6

 Days, 

7

 Nights
Rolling green hills plunge into the moody sea along Ireland's coastlines, creating a breathtaking landscape that has captivated visitors for centuries. Ancient sites and exciting cities make this charming island a must-see destination. 
Discover the magic of the Emerald Isle on this weeklong itinerary that takes in the excitement of Dublin before embarking on a 4-night loop along the west side of Ireland aboard the newly launched Grand Hibernian luxury train. 
RAISE A GLASS TO DUBLIN
Spend two nights at the beautiful Westbury Hotel in Dublin, Ireland's largest city. This sumptuous hotel is the perfect retreat in the heart of the thriving capital. Enjoy suites furnished with custom-woven Irish wool carpets, soft mohair-covered George Smith chairs and silk curtains.  
The city has much to offer: explore the vibrant cultural scene, discover its dramatic past and visit stunning historic sites. A half-day walking tour around the historic Dublin will take visitors through Grafton Street, St. Patrick's Cathedral, Temple Bar and Trinity College, home to the Book of Kells. Spend an evening visiting one (or more!) of Dublin's renowned pubs for a pint of Guinness, sure to be a memorable experience. 
ALL ABOARD!
A journey aboard the Belmond Grand Hibernian train is one of the best ways to see the Irish countryside while visiting some of the nation's most picturesque sites. With accommodation for just 40 guests, the Grand Hibernian is an elegant and indulgent way to travel. Suites are private en-suite cabins designed to reflect Dublin's classic Georgian architecture. 
Onboard, guests will find an Observation Car that features live music and huge windows to watch the ever-changing scenery, as well as two dining carriages serving cuisine that rivals the best restaurants in Dublin. 
TRADITIONAL IRISH EXPERIENCES
As the Grand Hibernian winds its way through the countryside, you'll be treated to postcard-perfect views. Stop in Cork for the Jameson Experience — a private tour of the world-renowned distillery, with lessons on the history of the whiskey-making process and an exclusive tasting session. 
Other notable stops include a private tour of Blarney Castle, home to the fabled Blarney Stone, a boating excursion on the magical Lakes of Killarney and a visit to Galway, known as the cultural heart of Ireland. An optional trip to the dramatic Cliffs of Moher is available and highly recommended. Enjoy a city tour of Westport before visiting the grand Ashford Castle. A stop in the otherworldly Connemara National Park caps off the itinerary. 
– The Tully Team
Explore our Experiences
We design life-enriching travel experiences to the most unforgettable destinations in the world, providing our clients with exclusive access in a unique and authentic way.  Whether you want to cruise the world in splendor, take an unforgettable African safari or create a magnificent travel experience exclusive to you, we have the unsurpassed knowledge, expertise and impeccable service you require.