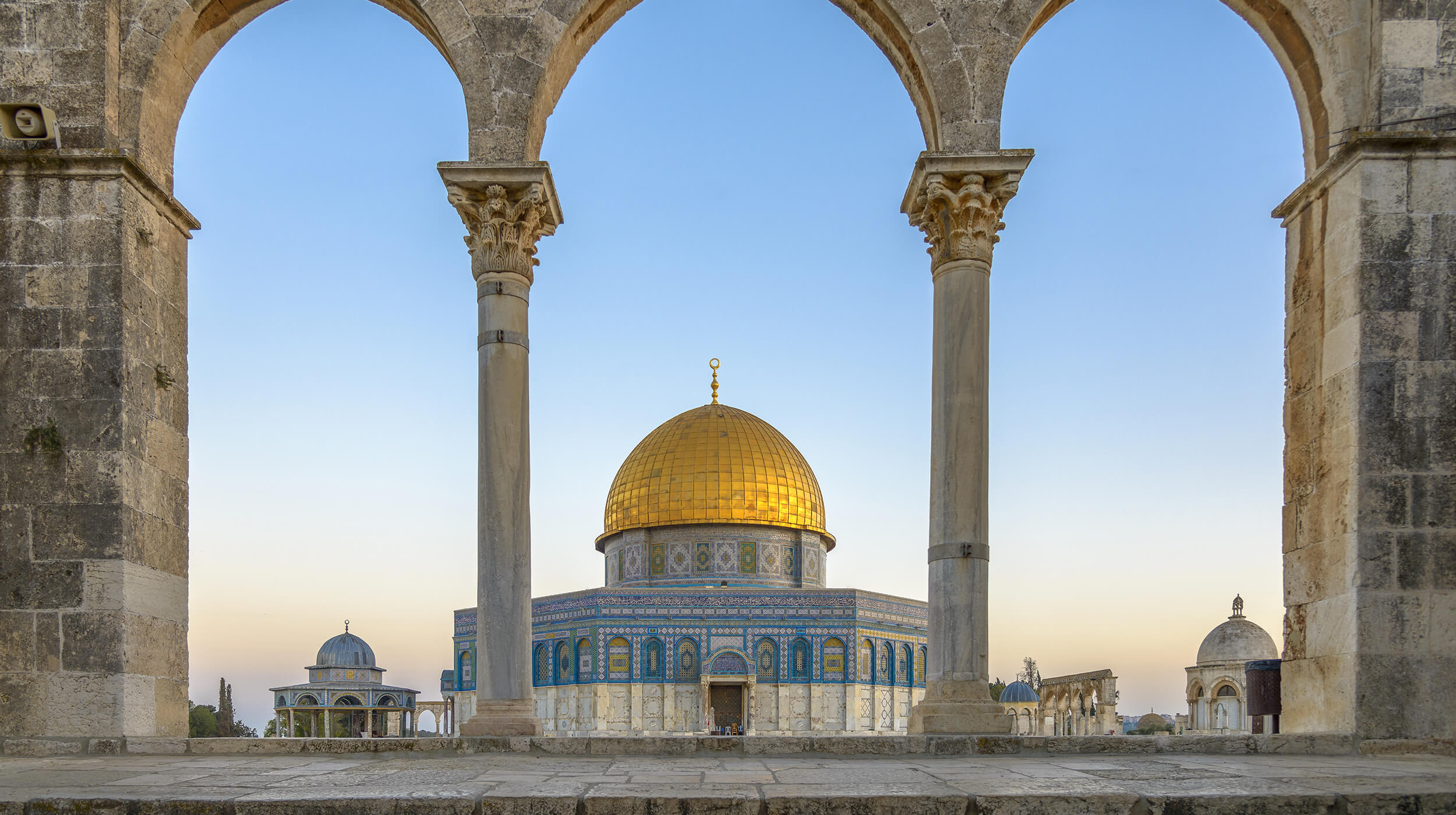 An Insider's Look: Israel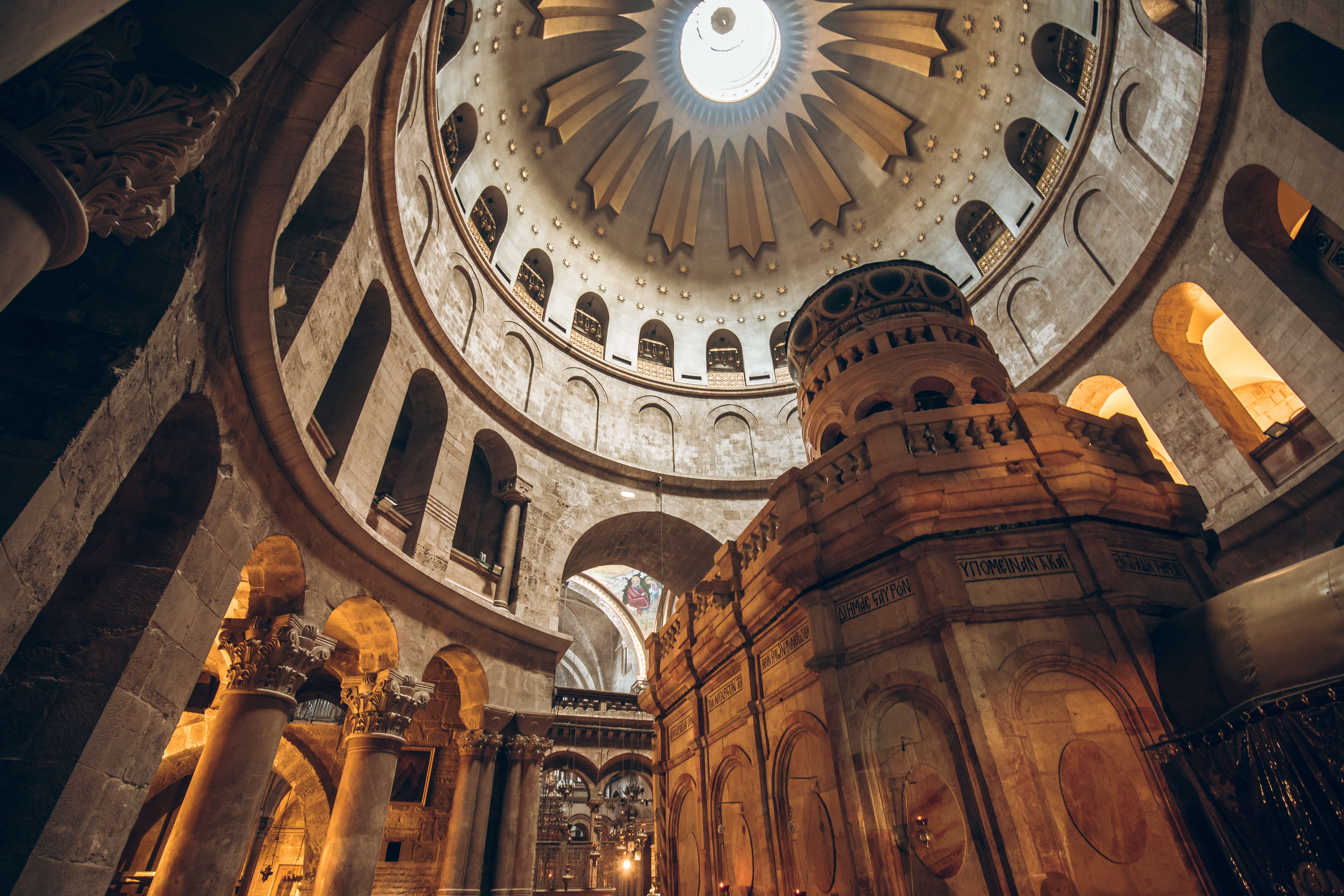 IN A NUTSHELL
10 to 14 days is the ideal length of time to visit
No Vaccines are required for North Americans
Best time to visit is between April and May
(Spring) and/or September and October
You may feel like you "know" Israel and what awaits you; we've all been touched by this country's extraordinary history. But as visitors will tell you, today Israel will definitely surprise you. It's so rich and diverse with evocative experiences that you'll leave thrilled and astounded. Whether it's the haunting desert at Masada or the cliffs and caves of the magnificent Dead Sea, you'll be deeply touched by Israel's beauty and grandeur. Remember, Israel is roughly the size of the state of Vermont, so whatever city you are in, you can plan on a number of easy day trips to historic sites you've dreamt of all your life.
JERUSALEM
Jerusalem is a fascinating dive into the past for us all and a deeply personal odyssey for many Christians, Jews, and Muslims. The 220-acre Old City assaults you with more history, culture, and spirituality than any other place on earth. Jerusalem's cultural diversity will astound you, with white-garbed Christian pilgrims retracing the path of Jesus…Jewish Orthodox worshipers swaying in prayer at the Wailing Wall…Muslim crowds heading to mosques on Friday. But now, there's a new kind of Jerusalem experience as the city develops a burgeoning food scene with excellent new restaurants, trendy rooftop bars, and charming boutique hotels.
Depart to Tabgha. Don't miss the stunning mosaic floor at The Church of Multiplication
of Fish and Loaves and Yardenit, the famous baptismal site where the Jordan River flows out from the Sea of Galilee to the Dead Sea
Explore Yash Vashem and Israel Museum followed by a city tour of Jerusalem • Take a tasting tour of Yehuda Markets (Shuk) the largest market in Jerusalem
Visit the Mount of Olives and the city of David, walkthrough Hezkiah's tunnels and visit the garden tomb
Tour the Jewish quarter and King David's Tomb as well as the Room of the Last Supper
Walk the underground Western Wall Tunnels, visit the Christian quarter, walk along the Via Dolorosa and visit the Church of Holy Sepulchre
Enjoy a day walking the city of Nazareth
Spend a morning in Bethlehem at the Church of The Nativity and Manger Square, and in the afternoon visit Latrun and the Gardens of Gethsemane
Overnight at the King David, Waldorf Astoria or Malmilla
TEL AVIV
The heart of modern, cosmopolitan Israel, Tel Aviv, with its vibrant nightlife and excellent restaurants, will delight you. The ancient port city of Jaffa, perched on a cliff above Tel Aviv, will be one of the most memorable parts of your trip, with Levantine mosques, historic churches, ancient clock towers and a wonderful range of museums, galleries, restaurants, and bars.
Enjoy a city tour of Tel Aviv including Rothschild Boulevard, Neve Tzedek neighborhood, and Ayalon Institute, the underground ammunition factory
Stroll Tel Aviv's markets where locals bargain for measures of za'atar and sample olives at countless wine bars • Travel north and visit Caesarea with an archeologist
Drive to Haifa and visit Mt Carmel and the beautiful Bahai Gardens with its exquisite temples
Continue on to Acre, a UNESCO world heritage site and visit Rosh Hanikra
Overnight at the Setai or Norman Hotel
From Tel Aviv, depart for the Golan Heights and tour the area with a combat soldier
MASADA AND PETRA
Fact: your trip simply will not be complete without visiting Masada, a UNESCO World Heritage site. This ancient city and fortress perched atop a secluded plateau east of the Judaean Desert overlooking the Dead Sea is one of the world's truly magnificent, awe-inspiring historic sites. Less than two hours from Jerusalem, book a car and guide for an exceptionally enriching day. Don't miss a visit to Petra, the ancient archeological and UNESCO World Heritage Site also known as the Rose City for the warm color of its limestone.
Enjoy a power gliding experience over Masada and spend a few nights at the fabulous Beresheet Hotel set on a cliff at the edge of the Ramon Crater in Mitzpe Ramon
Enjoy a Private Tour of the UNESCO World Heritage Site of Petra, one of the seven wonders of the world
Overnight in Aqaba and visit Mamluk Castle, famous for a WW1 battle led by Lawrence of Arabia
Stay overnight in the luxury tented camp Wadi Rum
– The Tully Team
Explore our Experiences
We design life-enriching travel experiences to the most unforgettable destinations in the world, providing our clients with exclusive access in a unique and authentic way.  Whether you want to cruise the world in splendor, take an unforgettable African safari or create a magnificent travel experience exclusive to you, we have the unsurpassed knowledge, expertise and impeccable service you require.