Elephant Collaring: My Unforgettable Journey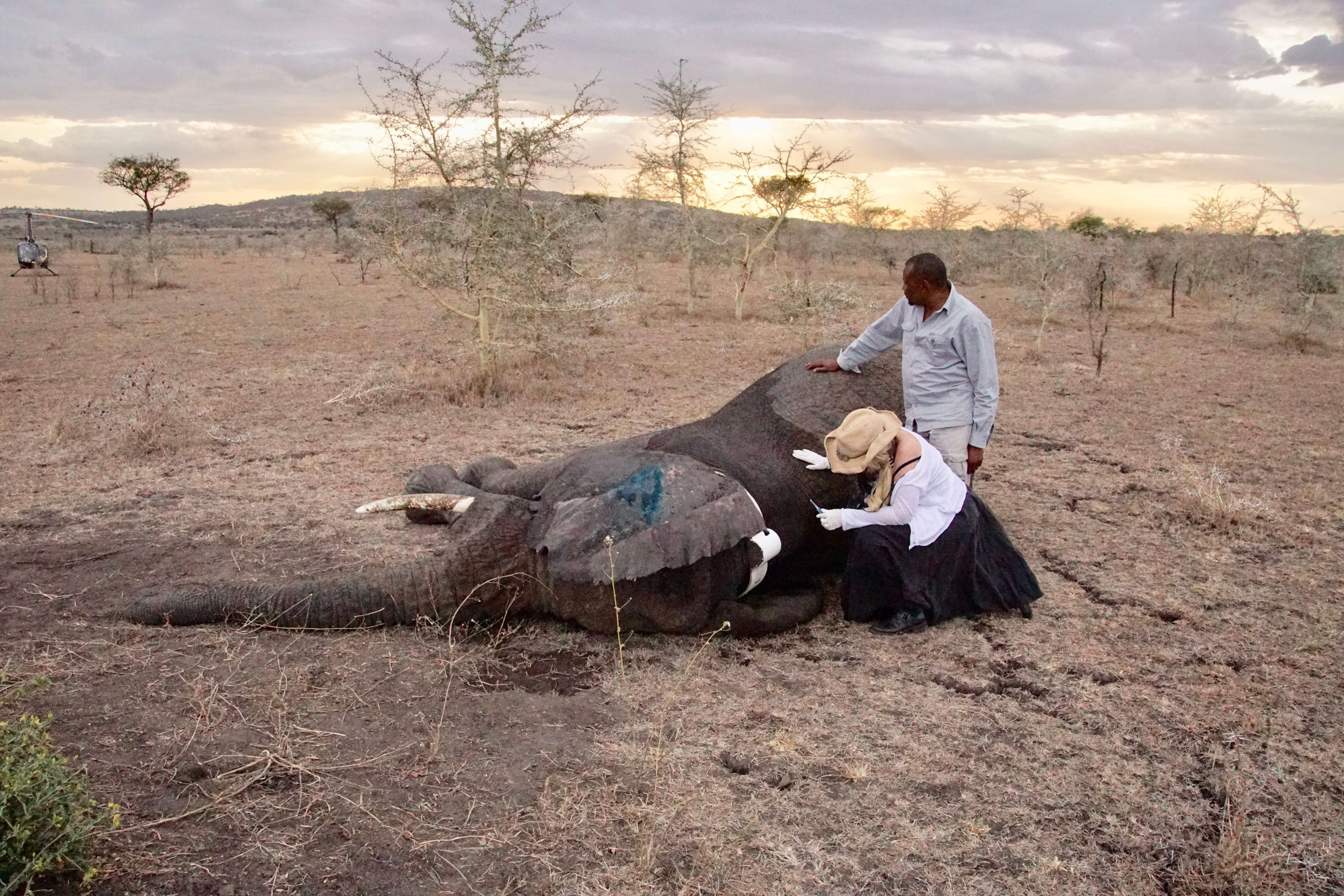 I have been fortunate enough to have some pretty amazing and incredible conservation experiences in my life. I have participated in darting and releasing Rhinos three times, once with famed conservationists Dereck and Beverly Joubert with Rhinos Without Borders and another time at Ol Jogi. With the Joubert's, I was part of a release from a probable poaching situation in South Africa and relocated the rhino to Botswana where it had a much greater chance of survival.
A few months ago, for two days I was part of a team where we collared six elephants from different herds just in two days. This was part of the Singita Grumeti Fund in Tanzania. It was nothing short of extraordinary! I learned even more about human-wildlife conflict and all that really goes on behind the scenes, not just poaching.
I was an active participant in everything from keeping the trunk clear while the elephant was darted for better breathing, giving the elephant an injection to wake it back up, to pouring water to cool down its body because of the heat. I even operated a handheld metal detector to scan to see if there were any poison arrows in the body due to human-wildlife conflict. While the elephant was sedated I literally had my entire forearm down its throat to measure its teeth – on two separate occasions. If you follow me on Instagram you will see the video. This was something that was beyond anything I could imagine to feel a part of something this rare. It was extraordinary!
Collaring helps save elephants from poachers, local villagers and farmers who are inclined to retaliate when elephants destroy their crops. The collars – which are light and painless – monitor the elephant's whereabouts so the dedicated Grumeti team can intervene before trouble can occur. It's a shame that these beautiful, gentle giants, so critical to the ecosystem, can be such a threat to the livelihood of local communities. Thank God for the good people at Grumeti Fund who are saving the elephants and local communities.
The Singita Grumeti Fund
A non-profit organization carrying out wildlife conservation and community development work in the western corridor of the Serengeti ecosystem in Tanzania. Their vision is a world in which people and wildlife live together sustainability, forever. Today 165 dedicated staff, in partnership with local communities, protect, manage and monitor Grumeti's concessions and wildlife. Today the near-barren plains of 15 years ago teem with wildlife once more making Grumeti the ultimate conservation success story and one of the most sought- after photographic safari destinations on the continent. To learn more about Singita Grumeti Fund and how you can help, please go to: www.singitagrumetifund.org
– Mary Jean Tully
Explore our Experiences
We design life-enriching travel experiences to the most unforgettable destinations in the world, providing our clients with exclusive access in a unique and authentic way.  Whether you want to cruise the world in splendor, take an unforgettable African safari or create a magnificent travel experience exclusive to you, we have the unsurpassed knowledge, expertise and impeccable service you require.