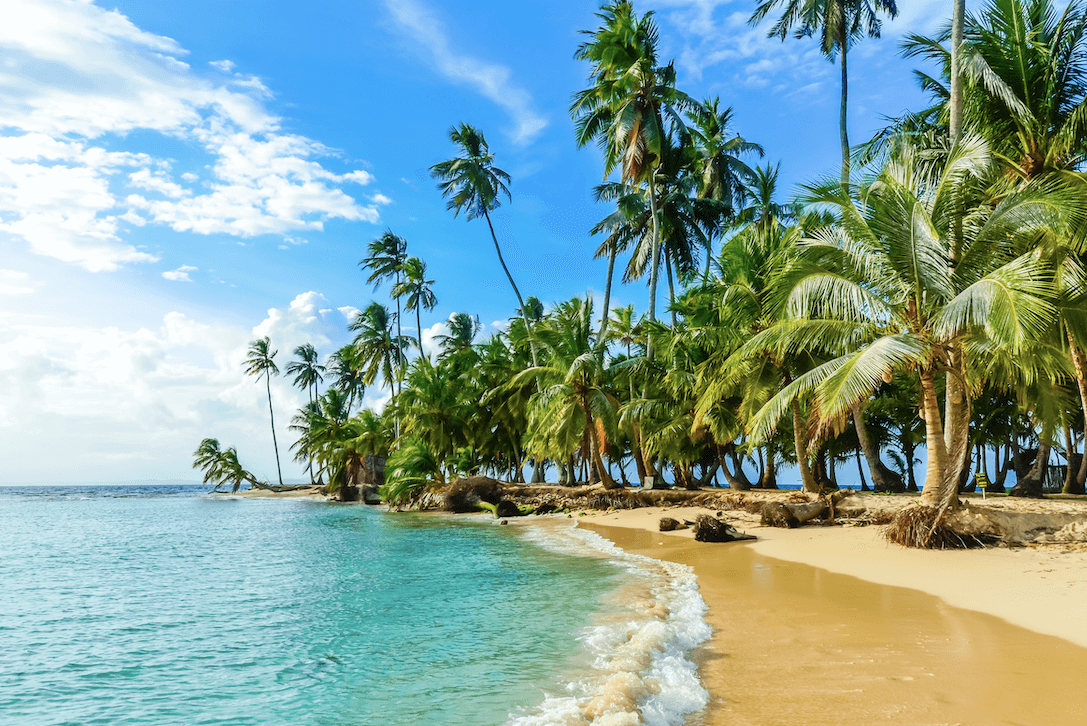 Inside our press trip: A Wellness Escape to the Caribbean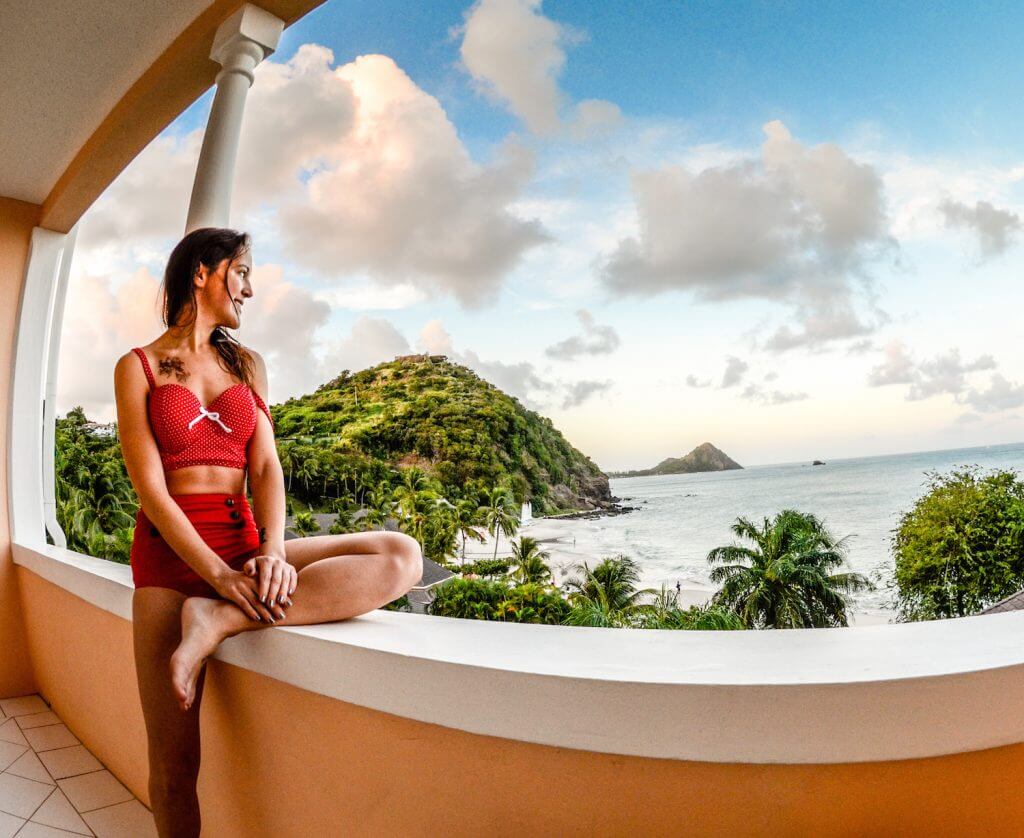 Just over a month ago, we sent New York based travel blogger Jessica Festa on a press trip to the Caribbean. Her job was to take a step away from her day-to-day life to rediscover how to relax more; something which can be surprisingly hard to do when work and other responsibilities are put first.
Now Jessie is back home from her travels, we wanted to show you where she stayed, what she did on her wellness trip, and how you can get back to a calmer state of mind through your next vacation.
Press trip itinerary at a glance:
Jungle biking
Swimming in the Caribbean Sea
The in-room jacuzzi
Massage at the spa
Cocktails on the Club Roof
Taking in the view of the Pitons
St. Lucia luxury resorts
Jessie was traveling solo, and the first thing she wanted to clarify was that it's perfectly acceptable to travel alone rather than as a couple or small group. She said:
"Saint Lucia is typically reserved for couples; at least that's what society has been led to believe. The truth is, anyone looking to get active and well in a beautiful place will love this paradise, solo or otherwise. And with the help of Tully Luxury Travel, I had an awesome itinerary planned."
Her first stop on the island of St. Lucia was the BodyHoliday resort which asks you to "give us your body for a week and we'll give you back your mind". Whilst Jessie wouldn't have a full week at the resort, we knew she would still benefit from her time there.
The BodyHoliday
The BodyHoliday is set on a secluded cove of white sand beach at the edge of the Caribbean Sea, surrounded by tropical gardens and rainforest; it's known as the ultimate getaway for body and mind.
Jessie explained that the BodyHoliday was all about trying new things, getting your body moving and realizing that getting fit can be fun.
"It's an experiential stay where all the tools to excel at health and wellness are provided: fun activities that get you moving, multiple restaurants serving nutritious foods, cardio classes, a curative spa, pools and a beautiful beachfront enticing you to get outside."
Jessie's top activities at the BodyHoliday:
Treehouse rooftop yoga at sunset
Paddleboarding
Water skiing
Pigeon Island trek
Aromatherapy massage at the spa
You can read Jessie's full adventure at the BodyHoliday on her blog here: http://jessieonajourney.com/best-resorts-in-st-lucia/
Jade Mountain
After an on-land transfer, our influencer would next stay at Jade Mountain. Let Jessie introduce you to the resort:
"A private butler, your own infinity pool, unlimited bottles of wine, rose petals on white bedding, prime views of the Pitons and the Caribbean Sea from your open-air sanctuary, tropical birds flying in to say hello (and steal your sugar packets). I literally laid in a pillow-filled canopy bed staring out over the jungle. I chilled in my chromatherapy Jacuzzi sipping sparkling wine and eating smoked salmon and crostini with a side of layer cake."
She particularly enjoyed this luxury resort as it reminded her that everyone needs the chance to get away. She was pampered until she felt her stress melting away, and felt like she saw a National Geographic photo come to life in her surroundings.
Jessie's top activities at Jade Mountain:
Jungle biking
Swimming in the Caribbean Sea
The in-room jacuzzi
Massage at the spa
Cocktails on the Club Roof
Taking in the view of the Pitons
You can read Jessie's full adventure at Jade Mountain on her blog here: http://jessieonajourney.com/saint-lucia-hotels/
Antigua luxury resorts
After flying from St. Lucia to Antigua, with all flights and transfers organized by our team of Private Travel Designers, our press trip influencer would next be heading to Hermitage Bay resort for two nights.
Hermitage Bay
How to describe Hermitage Bay? Jessie, used to the surroundings of NYC, framed it perfectly:
"Imagine 140 acres where almond trees and hibiscus grow wild on soft sand touching powder blue water. The endless expanse of water is rimmed on both sides by lush green hills. Picture running back from an afternoon paddle boarding to one of 30 minimalist cottage suites built into the hillside; giant energy-efficient rooms showcasing dark locally-sourced tropical hardwoods and breathtaking views of the Caribbean Sea."
Jessie fell in love with the natural life at Hermitage Bay, but then wouldn't you if you could dine in the farm-to-fork seaside restaurant, or take part in a range of activities where you were handed a cold towel and fruit-infused water before you began?
Jessie's top activities at Hermitage Bay:
Pillars of Hercules hike
Water sports in the Caribbean Sea
Classes at the yoga and meditation deck
Treatments at the spa
One-hour garden tour
Stargazing from the porch
You can read Jessie's full adventure at Hermitage Bay on her blog here: http://jessieonajourney.com/best-resorts-in-antigua/
Want to explore wellness options in the Caribbean?
Get in touch with our team of Private Travel Designers to start planning your own vacation to the Caribbean. Our collection of preferred hotels means that you could enjoy complimentary internet, priority check-in, room upgrades and more when you book your stay through us.
Many thanks to Jessica Festa for traveling to the Caribbean with Tully Luxury Travel for this press trip.
– The Tully Team
Explore our Experiences
We design life-enriching travel experiences to the most unforgettable destinations in the world, providing our clients with exclusive access in a unique and authentic way.  Whether you want to cruise the world in splendor, take an unforgettable African safari or create a magnificent travel experience exclusive to you, we have the unsurpassed knowledge, expertise and impeccable service you require.