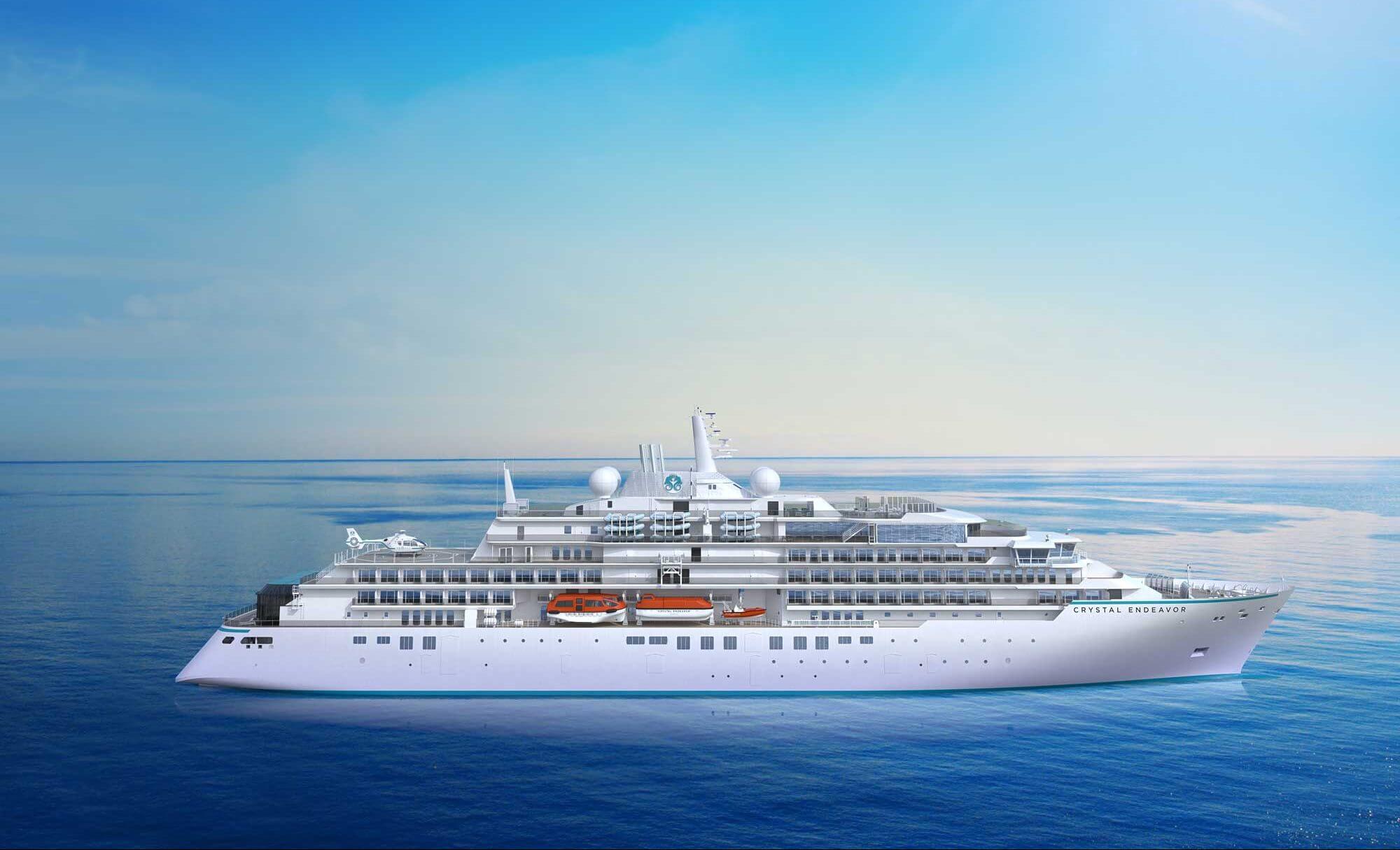 Superyachts Are Here to Stay (And Why It's Your Turn)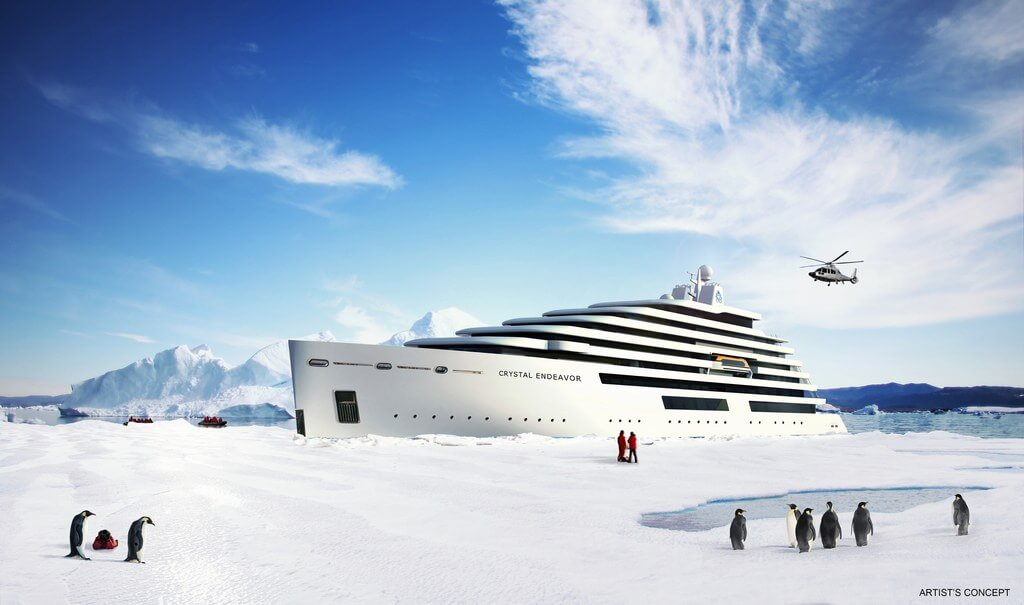 From cool and unlikely concept yachts to tabloid-worthy celebrity yachts, we're fascinated with these worlds on water. And yet, you no longer have to be rich and famous to enjoy one. Whether it's a boutique yachting experience that catches your eye, or extreme adventure that you're after, the latest launches prove there's something for everyone.
The Appeal of Yachting
"Some people won't go on a sailboat because of the movement. And some don't want to be around too many people on a cruise," says our Founder & CEO, Mary Jean Tully, of the appeal of yachting. Fortunately, a new crop of ships offer guests fresh ways to see the world, opening up a new era for yachts—in which bigger is better, and adventure is more extreme. With Crystal Cruises' new superyachts, more people can now enjoy the pleasures of an intimate sailing experience on the high seas in high style—and to more remote destinations than ever before.
The Crystal Esprit
R&R more your speed? Sit back and enjoy a drink with friends and unbeatable views aboard Crystal Esprit's superyacht. Launched in December 2015, the 62-guest ship boasts its own mini spa and casino, as well as six-star dining and suites outfitted with king size beds, spacious closets and double vanity sinks. Such plush environs are certainly an ideal way to see dreamy hot spots like the Seychelles islands and Adriatic coast.
Thirsting for more adventure? In March, Crystal Cruises announced what promises to be the largest megayacht the world has ever seen: an expedition ship that can cruise the Arctic just as well as it can more tropical destinations.
The Crystal Endeavor
Crystal Endeavor measures 600 feet (183 meters) long and includes 100 guest suites. It has a full-service spa, yoga, Pilates, salon and wellness centre; an infinity pool; six dining options and a 200-seat theatre. At 400 square-feet-plus (including balcony), suites are spacious, but there are two Owner Suites each boasting a whopping 3,122 square feet (1,615ft2 interior and 1,507ft2 balcony) should you feel the need to spread out a little more. Oh, and there's butler service for all, in addition to one-to-one crew-to-guest ratio.
But it's the toys that truly make this ship a gem. Whether you're looking to enjoy water sports or discover remote islands, Crystal Endeavor has everything you could ask for to experience adventure at sea—from zodiacs, jet skis, wave runners and SEABOBs to helicopters and its very own 7-person submarines.
As the first purpose-built Polar Code compliant yacht in the world, the Endeavor is also uniquely built for global expedition cruising and comes with exciting itineraries to the Arctic and Antarctic. "Everyone is looking for a wild, extraordinary experience, and the Endeavor is so 21st century, so different," says Mary Jean. "It has a helicopter and an icebreaker—it's an expedition ship. It's totally unique."
Be it easy cruising or extreme adventure, your super-yacht experience is sure to be a trip to remember.
– The Tully Team
Explore our Experiences
We design life-enriching travel experiences to the most unforgettable destinations in the world, providing our clients with exclusive access in a unique and authentic way.  Whether you want to cruise the world in splendor, take an unforgettable African safari or create a magnificent travel experience exclusive to you, we have the unsurpassed knowledge, expertise and impeccable service you require.