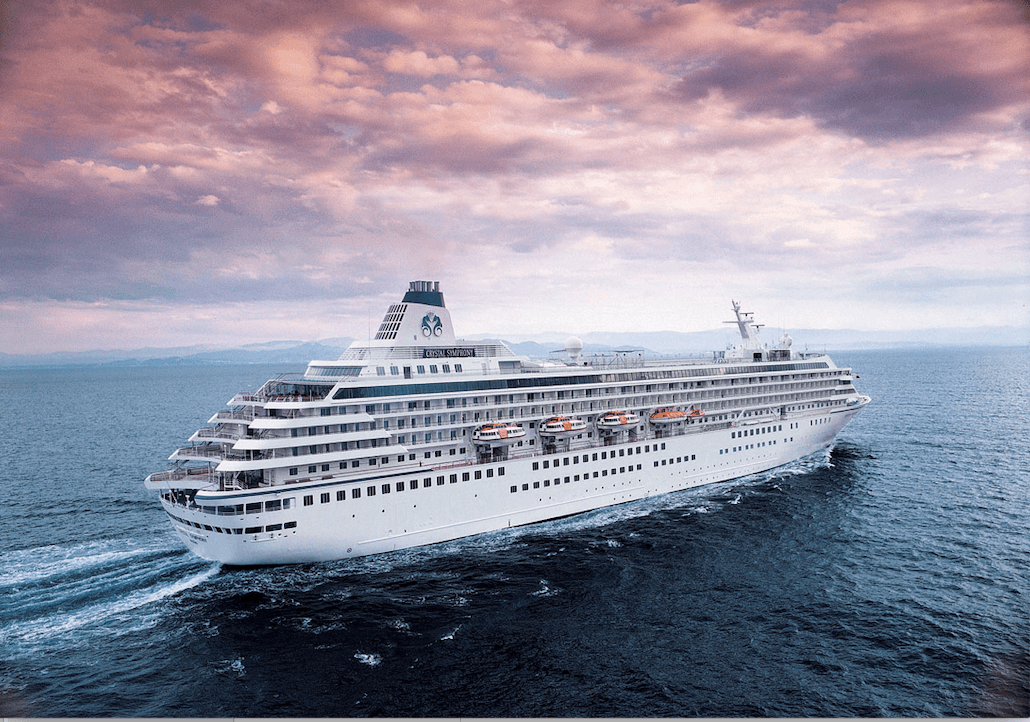 Talking Interiors with Crystal Cruises Design Expert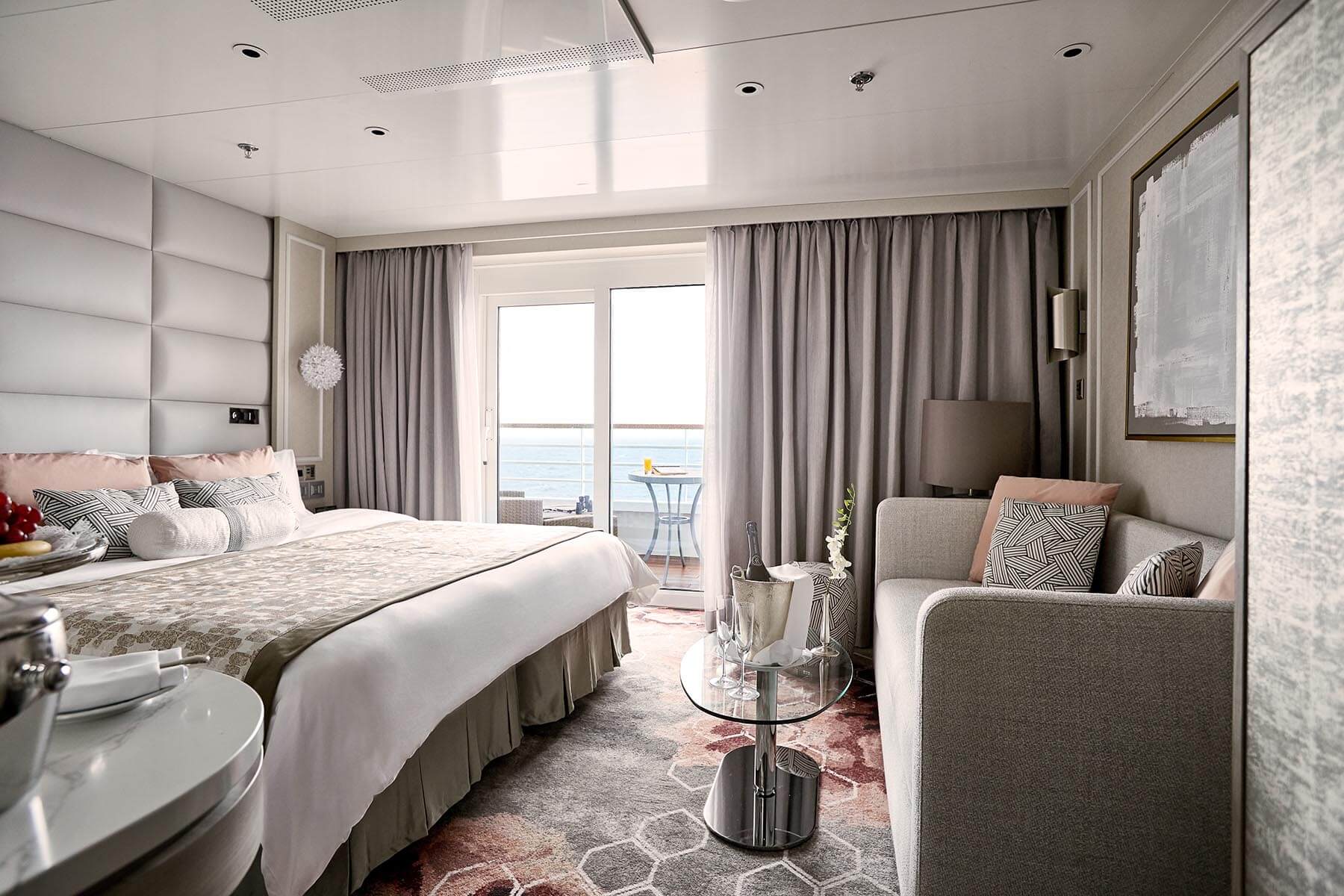 "You've got to make people feel good": Talking interiors with Crystal's design expert
Alexandra Don is Vice President, Hotel Services & Design for Crystal Cruises, overseeing everything from the look of the shops and spas on board to the design specifications for new ships. We caught up with her to talk about color, design inspiration, and achieving Crystal's contemporary-yet-classic look.
How would you describe the look and feel of Crystal's ships?
I would describe Crystal as quite contemporary. Not modern, as such, but contemporary with some classic touches. On the bigger ships, we stay quite pastel, using neutrals – light greys and beiges, shades that go with the shades of the ocean. The ships tend to follow the sun so the interiors reflect the colors of a summer holiday.
We had to think differently for the river vessels, as the ships sail through four seasons there, so I took inspiration from the riverbank and the seasons – rich greens, dark blues, the magenta of the blossom on the trees. We made sure the interiors brought elements of this into the space.
What are you working on at the moment?
I'm working on the refurbishment of Crystal Symphony and Crystal Serenity [due 2017 and 2018]. I oversee all the design specifications and we work with different interior designers; I will give them a brief. This time, we'll be adding suites and reducing passenger capacity, and introducing open dining.
When you've got 500 people in a space you've got to be really cognitive of sightlines and acoustics. We're trying to break up the room. It needs to be intimate – you don't want to be able to see 500 people at once so we will use screens to create the feel of a restaurant, rather than a dining room.
Where do you get your inspiration?
Well, I don't look at our competitors' ships. They're nothing to do with who we are. I may look at hotels and restaurants out of interest. Hotel design sometimes has an influence on trends – the look from the lobby at the Mandarin in Barcelona and elements of the Baccarat in New York were everywhere for a while.
I try to think who we are. I want people to walk into a space and say, 'Oh! This is nice!' and to feel comfortable, rather than as though they have to be on their best behavior. We're a year away from dry dock now for the first refit so we're just working on concepts at the moment, but it will be pretty, contemporary and 'Crystal'.
What are your favorite spaces on Crystal ships?
I love the Palm Court on Crystal Symphony – but then, your last project is always your favorite. Crystal Esprit is lovely and the public spaces on Crystal Mozart are gorgeous, especially the dining room and the Bistro. You've got to make people feel good in a space.
We changed Crystal Esprit around completely. At first, it had a restaurant at the front and a casino at the back. We sat on board in the jungle in Malaysia, where it was based when Crystal bought it, and tried to get a feel for the flow, how it would work. What we've got now is inside-outside casual dining, leading to the dining room, then the living area.
What are luxury cruise travelers looking for in terms of design?
Contemporary and casual, but not too casual. You want to feel as though you're being served and you want to be made to feel special, in lovely surroundings, and comfortable in those surroundings.
I'm not talking about a man-cave with a 95-inch TV and a recliner, of course. You have to be careful to understand what men want and what women want. You can't use pink anywhere; it just doesn't fly. A bathroom can't be just for a lady and you can't use colors that will date, or be offensive.
The overriding impression should be calm, comfortable and easy on the eye. No crazy colors in living spaces. We try to create a sense of space, too. Festoon blinds and heavy drapes are not us. We want our guests to be able to see out of the window, to bring the outside in.
You do have to think about how long a design will last, but some spaces are different. The Avenue Saloon and the Connoisseur Club will always look the way they do: traditional, iconic, 'Crystal'.
– Alexandra Don, Crystal Cruises
Explore our Experiences
We design life-enriching travel experiences to the most unforgettable destinations in the world, providing our clients with exclusive access in a unique and authentic way.  Whether you want to cruise the world in splendor, take an unforgettable African safari or create a magnificent travel experience exclusive to you, we have the unsurpassed knowledge, expertise and impeccable service you require.