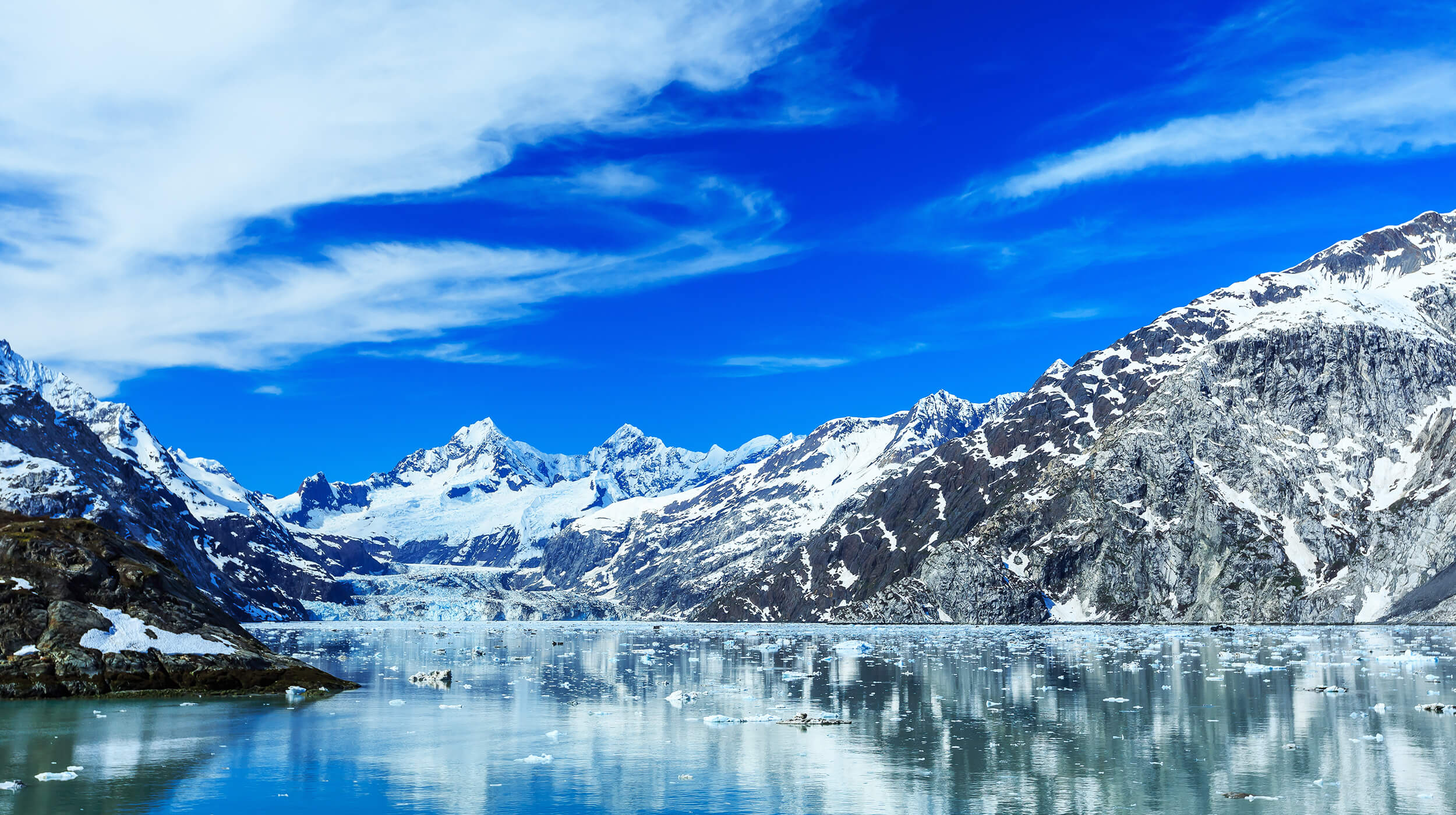 Team Tully: Chelsea and Cheri's Adventures in Alaska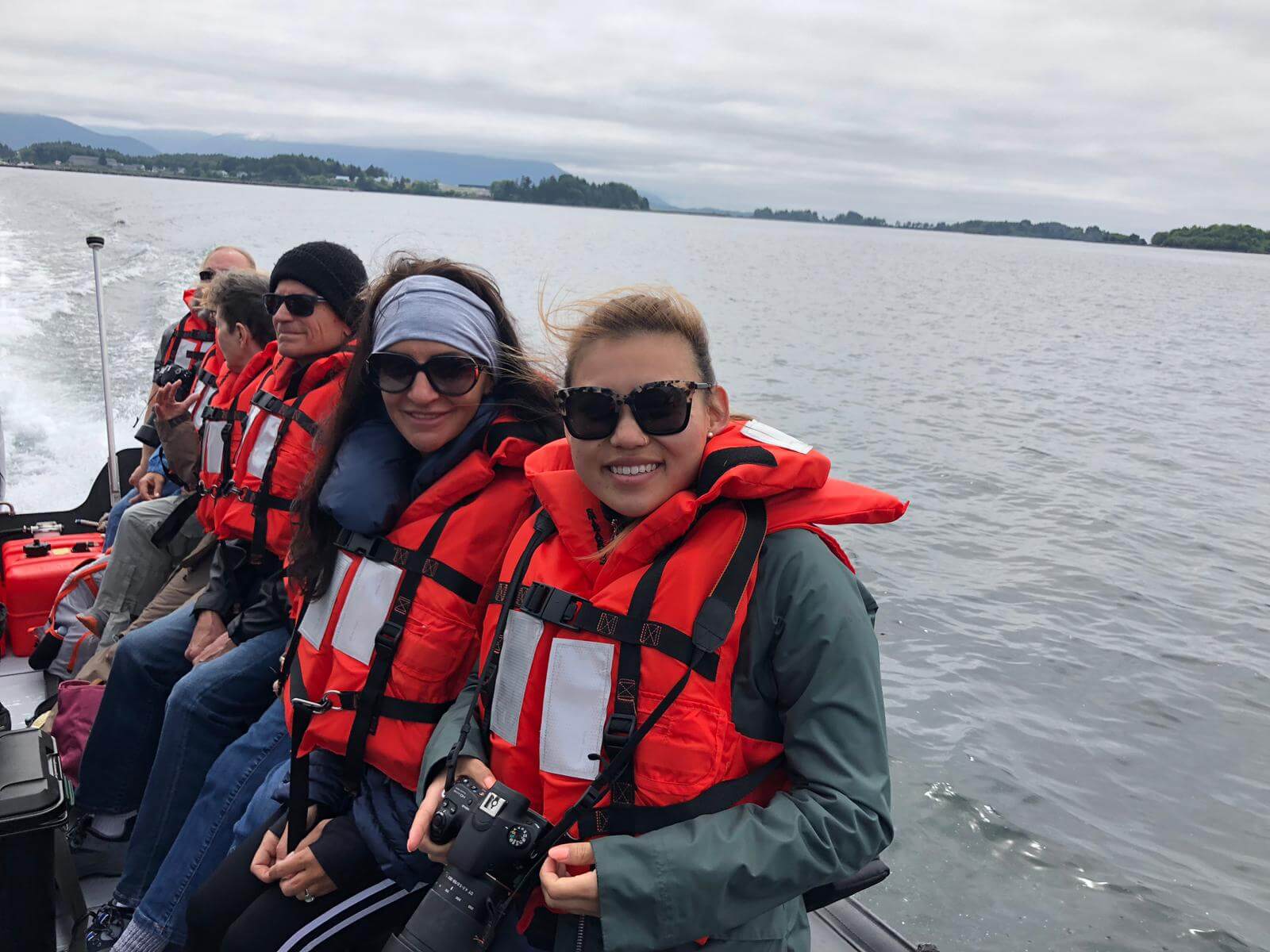 Team Tully: Cheri & Chelsea take Alaska
Our Travel Designers, Chelsea and Cheri set sail aboard the Oceania Regatta for an 10-day journey to Alaska. We got both of them to sit down and tell us all about their trip! Here's what they had to say:
What were the most special moments?
Cheri: Alaska is not a one-time trip. You can explore and experience something new each time. There are a lot of different excursions to choose from, so there is always something new to do and explore!
Chelsea: Alaska is more beautiful then I imagined, very majestic, rustic and peaceful. I learned that when the skies are sunny the animals are not as visible compared to when the weather is rainy and cold. I learned how to remember the 5 types of salmon by using my hand.
Embarkation and Disembarkation process:
Embarkation- Vancouver BC. The transfer from Vancouver airport was approx. 25 minutes to Canada Place Pier. Canada Place Pier is beautiful, surrounded by water and mountains.
Hotels at Canada Place Pier – Fairmont Pacific Rim, Fairmont Waterfront, Pan Pacific Hotel Vancouver. A Taxi from the airport to the pier is approx. $40. We were there early so as soon as they opened the check-in for concierge it was easy and quick, right to the ship and onboard for lunch
Disembarkation was simple as well in Seattle. 35 minutes from pier to airport
Taxi cost $50 (USD)
Were there any wellness options onboard?
Yes, they did have options available, such as stretching classes. The gym was quite large with all kinds of equipment, all working and fairly new. The spa had a lovely steam room which was quite spacious and great amenities in the spa (canyon ranch, shampoo, conditioner, lotion), which seemed better quality than the Bvlgari amenities that were in the cabin. Other passengers we spoke to raved about the massages, they were expensive though as is canyon ranch. Nice hot tub and a relaxing area outside the spa.
What were the Port of Calls and Excursions?
Chelsea and Cheri had the best excursions exploring all that Alaska has to offer! Here are some of the incredible things that they did off the ship.
Sitka
We went on a zodiac in search of wildlife and had lunch at a beautiful island called fin Island. On the zodiac, we saw incredible wildlife including seals and many bald eagles. It was such a fun boat ride and you really get a sense of how vast and magnificent Alaska really is. Then we went to Fin Island Lodge which is on a private island. Here we were offered an incredible dinner that featured delicious King Crab!
Skagway
First, we went on a train journey on the White Pass Railway! This railroad was the original way into the Yukon. It took over two and a half years to build. On this train, you had dramatic views of the mountains as well as sights over the edge of the cliff that the railroad was on! We saw cascading waterfalls and rapids. They taught us what travelers had to do in the past to survive this rugged terrain. You could get out of your train car and stand between cars to get a little fresh air and take pictures outside which was nice!
Then we went gold panning and learned all about the process and even did it ourselves! It was a really fun and unique experience that we will always remember! You also were able to keep what you panned and they even weighed the gold and let you know the value! It was a nice little takeaway keepsake.
Juneau
One amazing excursion that you can do in Juneau is to take a helicopter ride and walk along the glacier. It was fully booked so we did not get to do this but we would recommend it. We went for a Sea Kayaking excursion trip instead! The trip we took was a bit far away from the glacier but there are other trips that are closer so please keep that in mind when you are booking one! It was still so wonderful to be out on the sea and taking a leisurely kayak around. We saw lots of wildlife, tons of sea lions and eagles and many birds.
The highlight was taking a visit to Tracey's Crab Shack! This is a world-famous restaurant that always has line ups out the door. Our ship was docked right in front of the town and we could see the restaurant and the lines from our ship so we were able to plan accordingly. We had the crab bisque and the Alaskan amber beer and both were completely delicious and very memorable! A must-see place.
Ketchikan
Here we took another boat ride but this time it was in search of crabs! We were driven out to where the crab traps were and we were able to pull them out of the water ourselves! You were allowed to pull the crabs out of the traps and take pictures with them, which was a bit scary but also very fun!
Then we visited George Inlet Lodge where we ate unlimited crab! The Dungeness crab was mouth-watering and it became a competition to see who could pile up the most legs on their plate!
Victoria, BC
Not to be missed is Butchart Gardens. This is a must-see oasis that is over 100 years in the making. There are over 55 acres of gardens and it is very stunning and peaceful. I (Chelsea) did this on my own and it only took about 1.5 hours to get through it all. The smell was intoxicating and you must see it for yourself.
We then went for a food and walking tour in Victoria. This was really nice and a great end to the trip. We walked around and went to different restaurants in town and were able to sample different foods from each one. There were lots of different cuisines available which was nice. That night we stayed at the Empress Hotel and had their signature cocktail using their own 'Empress Gin' which was a very 'Instagramable' purple colour!
– Cheri and Chelsea
Explore our Experiences
We design life-enriching travel experiences to the most unforgettable destinations in the world, providing our clients with exclusive access in a unique and authentic way.  Whether you want to cruise the world in splendor, take an unforgettable African safari or create a magnificent travel experience exclusive to you, we have the unsurpassed knowledge, expertise and impeccable service you require.