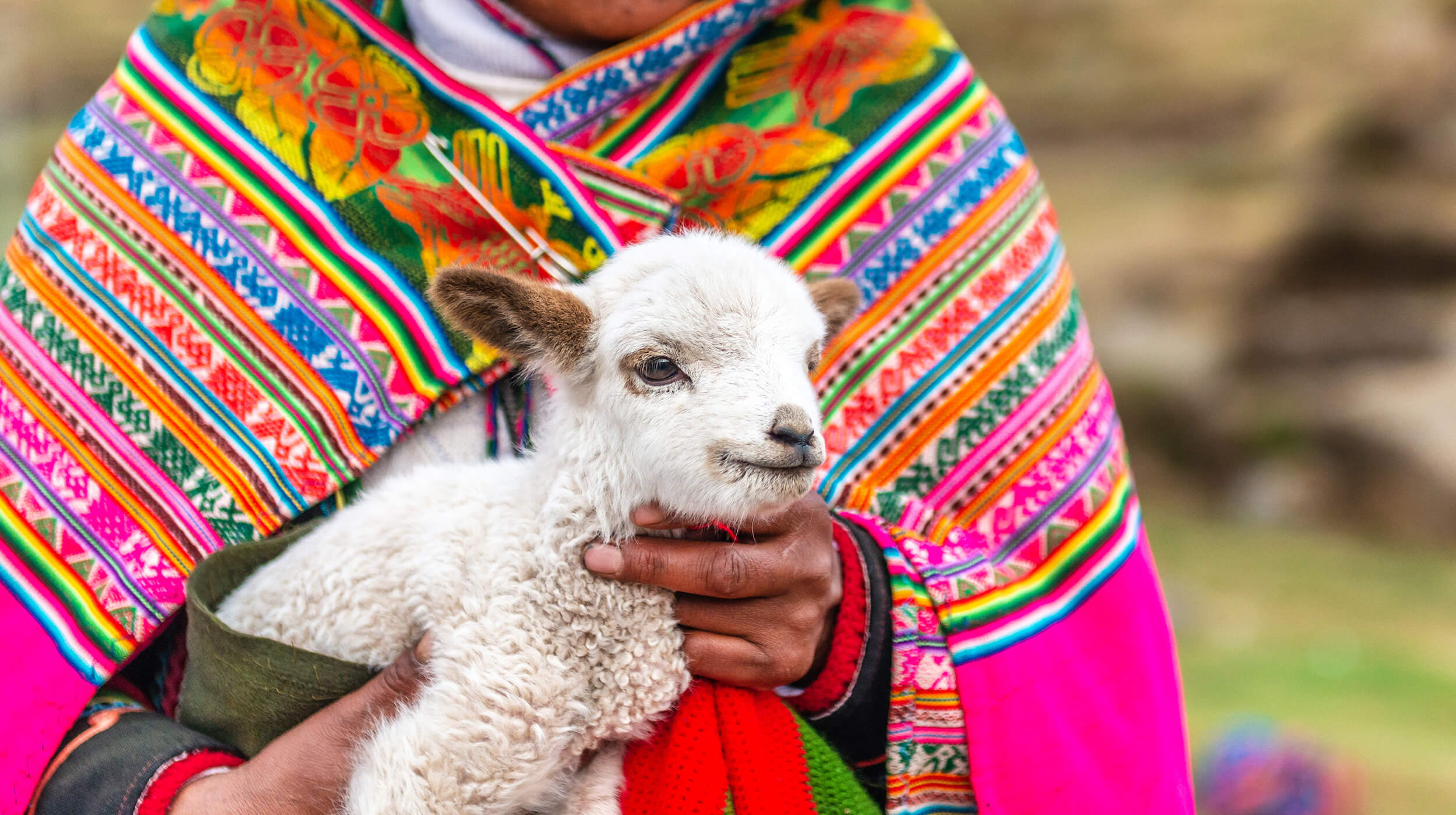 Team Tully: Maychelle's Adventures in Peru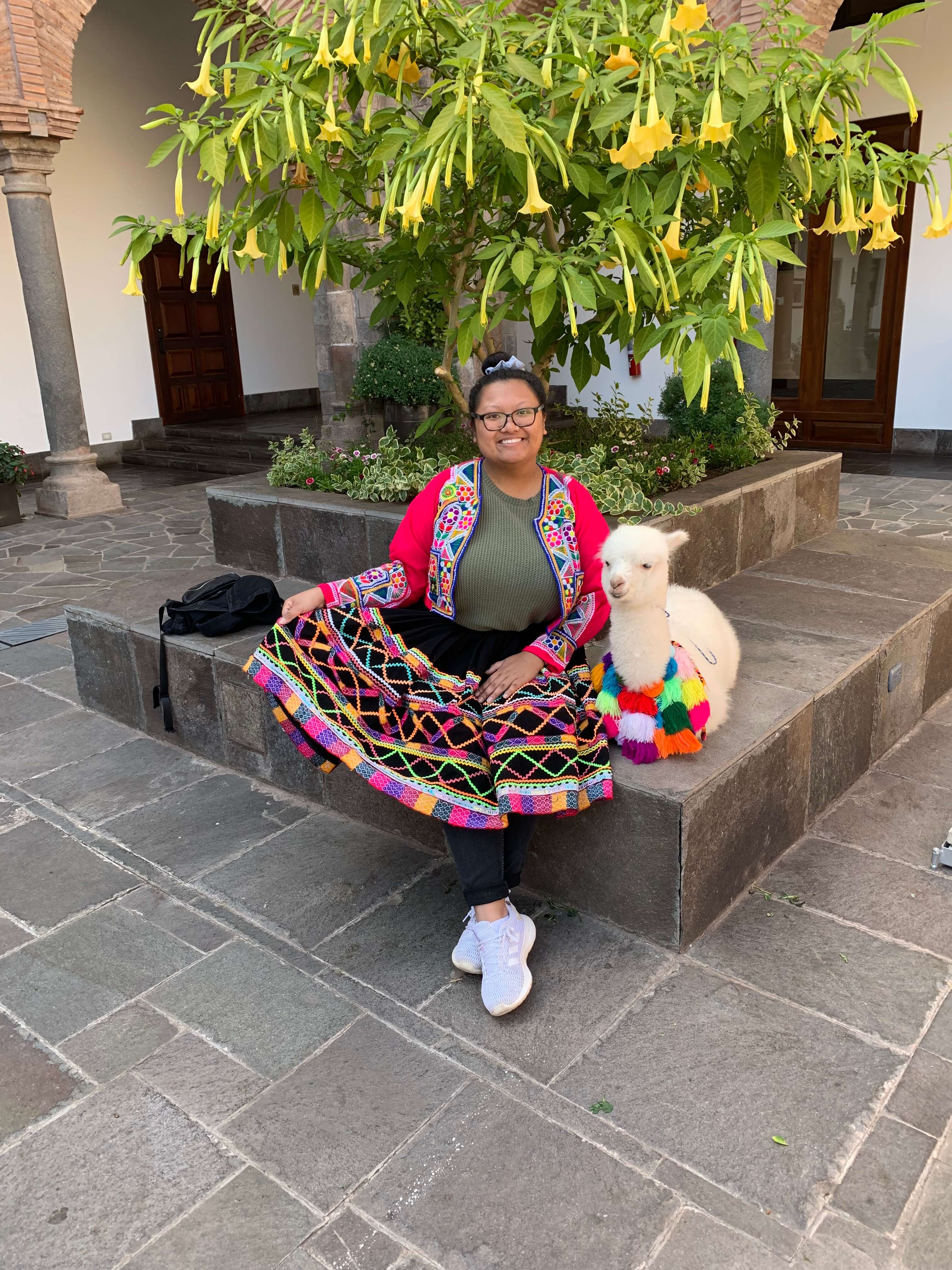 Adventures in Peru
Our very own Travel Designer Maychelle Sia recently took a 9 day trip to Peru, visiting Lima, Cusco, and Puno. Maychelle was inspired by the Peruvian culture and history and how much it means to the people who live there! We asked her to give us some of her favourite moments on the trip. Here's what she had to say:
What was the energy of Peru like?
To sum up Peru's landscape in a few words from what I saw during the day time: several terraces, mountains, cliffs, and breathtaking views. After taking a nap for a few hours and freshening up, we enjoyed breakfast and strolled around the area surrounding our hotel. The weather in Lima was foggy and a bit chilly as it is currently winter in Peru. The hotel staff and locals we interacted with were very nice and happy to chat with us despite any language barriers. You can tell how much Peruvian culture and history means to its people. The people were very friendly and always wanted us to feel as if we were home.
What were the most distinctive sights and sounds of Peru?
We were often awoken by the sounds of fireworks early in the morning that went on during the day time as well as night time. I'm not exactly sure what they were celebrating but I've come to learn that Peruvian's have many celebrations. Every time we were heading out for a tour, there was always some sort of celebration or dance happening in the streets of Peru. It always put a smile on my face seeing the colourful costumes and dances because you could see how proud Peruvian's are of their culture. Visiting Machu Picchu has always been a dream of mine and never in a million years did I think I'd get to experience it. The hike up the uneven steps and dirt paths was very difficult as I struggled to breathe and had to take many breaks. However, I knew every breathless step to the top would be worth it when I saw the incredible view. Catching my breath, taking in the views, and feeling a sense of calmness whilst standing atop Machu Picchu is something I will never forget!
Where did you stay on your trip? Which hotels were your favorite?
Belmond Miraflores Park, Lima:
Nice hotel lobby with an incredible arrangement of fresh flowers and a grand staircase. We stayed in a City View Juinior Suite and it was very spacious with an enormous washroom. They really highlight the hotels garden both outside of the hotel as well as on the rooftop. Suitable for younger couples and the younger generation as the hotel's bar was quite full and lively. Beautiful heated outdoor pool with nice views of the city. This hotel focuses on health and wellness as well, so it would be great for active travellers who want to stay in shape during their travels. They offer a lot of free activities such as Peruvian dance classes, biking, jogging, and yoga with the hotels staff.  If you ever stay at this hotel property, I would highly suggest participating in the Peruvian dance class. I felt very awkward as it was only myself, my mom, and our dance instructor in the class. But it made for some great memories and an experience I'll never forget! Service was very personalized and the hotel staff remembered our names. Side note: The Peruvian Soccer Team was also staying at the Belmond Miraflores Park when we were there.
JW Marriott El Convento Cusco:
Specifically, this property offers free activities for hotel guests to take part in. Panchita, a 4-month-old llama, was a big hit for both myself and the younger children at the property. The hotel also offers guests to visit a local market with the hotel staff to learn about Peru's crops and local foods.
Belmond Hotel Monasterio, Cusco:
By far my favourite property. Such an amazing and unique property as it was originally a monastery that showcases a 300+ year old cedar tree in the middle of the courtyard. There is also a chapel connected to the hotel property. Amazing views from our room overlooking the hills of Cusco that light up during the night time. I would say this is the property that made me feel the most at home. Perfect for couples and honeymooners. Service was very personalized and the hotel staff remembered our names (and that I was suffering from the altitude sickness). We dined at El Tupay restaurant on the hotel's property and it was a lovely experience.
What types of experiences did you do at the hotels?
All hotels can certainly help assist guests with booking tours, securing tickets to Machu Picchu, train tickets. Specifically, the JW Marriott El Convento Cusco offers a bunch of free activities for guests. Upon arrival, you will be provided with a pamphlet listing out the daily activities. I would certainly recommend taking photos with Panchita, the 4-month old llama who walks each day to the hotel property for guests to take photos.
At the Belmond Miraflores Hotel, they offer a free pisco sour lesson in the hotel's bar. We had already done a pisco sour lesson but I'd recommend it to anyone who has yet to try a pisco sour. Specifically at the hotel's bar there were about 5 seats and all 5 seats were taken by hotel guests eager to make their very own pisco sours.
How did the staff treat you?
Hotel staff at all properties were very friendly, kind, and always had a smile on their faces. Anytime I'd call room service or the front desk they'd pick up on the 2nd ring and would greet me by my name. They'd always let me know how many minutes it would take for someone to come up to our room if we needed something, or for room service to be delivered. Staff were always happy to help with weighing our luggage, bringing our luggage to and from our room upon arrival and departure (and loading it into our private car).
What are the top tips you would tell someone thinking of traveling to Peru?
You absolutely MUST have your first day in Cusco as a day at leisure or just doing light activities such as strolling around the surrounding area of the hotel property. You need time to acclimate to the high altitude. You truly don't know how your body will react until you are in Peru. Even after taking all the precautions, taking altitude sickness pills, drinking 2-3 cups of coca tea each day and eating coca candies, the altitude sickness was real and I cannot stress enough how important it is to take it easy during your first day in Cusco.
Don't let the thought of altitude sickness sway you away from visiting this wonderful country. As long as you give your body time to adjust to the new environment, it will all be worth it.
When walking, climbing, and hiking up archeological sites, take as many breaks as you need. Your private hosts are there to support you and certainly understand how difficult it is to acclimate to the altitude. Push yourself out of your comfort zone because it will be worth it once you get to the top!
I'd recommend doing private touring with a private host. The private hosts are locals who know the best spots to take photos, have the best knowledge of the area and sites, you can ask as many questions as you'd like, and can sometimes take you to more exclusive areas of sites that the general public cannot access. They also help with the language barrier!
If you get the chance to visit the Uros floating islands in Puno, I would highly suggest this as I had such an amazing experience. Taking a small glimpse into the simple life of the Uros people really put things into perspective.
Overall, would you recommend going to this destination?
Absolutely. Specifically, Machu Picchu is one of the 7 wonders of the world that everyone should visit at least once in their life if they have the opportunity. Yes, altitude sickness can be rough and you will want to give up, but once you get past all of that, you will have wonderful memories that will last forever.
Travelling to Peru has no age limit. Whether you are a young child, have young children, are a teenager, someone in their 20's trying to find who they are, on your honeymoon, ticking Peru off your bucket list, or are a senior, Peru should be next on your list of places to visit.
The Peruvian people are such lovely people, the food is amazing, and you can feel the culture and history throughout Peru.
What are the special moments that really stood out?
The Uros floating islands in Puno recently got solar panels installed about 2-3 years ago. I did not think of this prior to leaving for my trip but perhaps travelers can purchase Luci Lights and provide them as gifts to the people living on the Uros floating islands.
On the specific island that we visited, President Javier and his first lady Julia lived on this island with their family members. They taught us that the islands are built of totora reeds that are used to keep the islands afloat and are used to build their homes, furniture, and boats. The totora reeds are replenished every week to keep the island afloat and their homes dry.
An interesting fact that I learned is that if someone is not pulling their weight on the island, they will simply cut you off the island and as you float away, you pray that another island will accept you and take you in. The Uros people were so very kind and before we left their island, they sang us a farewell song. Although there was a language barrier, you could feel how happy they were to have visitors and to show us their home.
– Maychelle Sia
Explore our Experiences
We design life-enriching travel experiences to the most unforgettable destinations in the world, providing our clients with exclusive access in a unique and authentic way.  Whether you want to cruise the world in splendor, take an unforgettable African safari or create a magnificent travel experience exclusive to you, we have the unsurpassed knowledge, expertise and impeccable service you require.