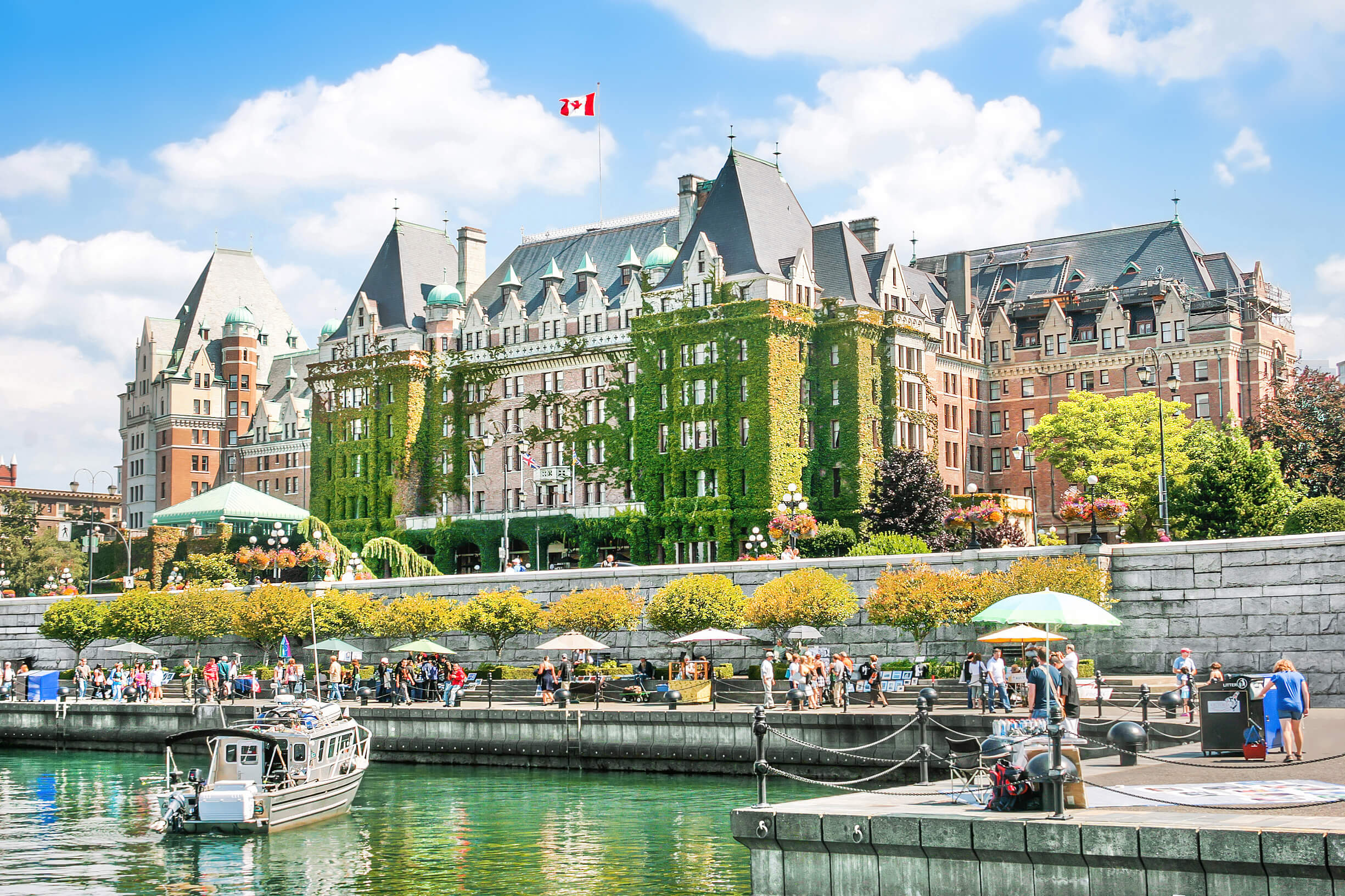 Top 10 Recommended Resorts in Canada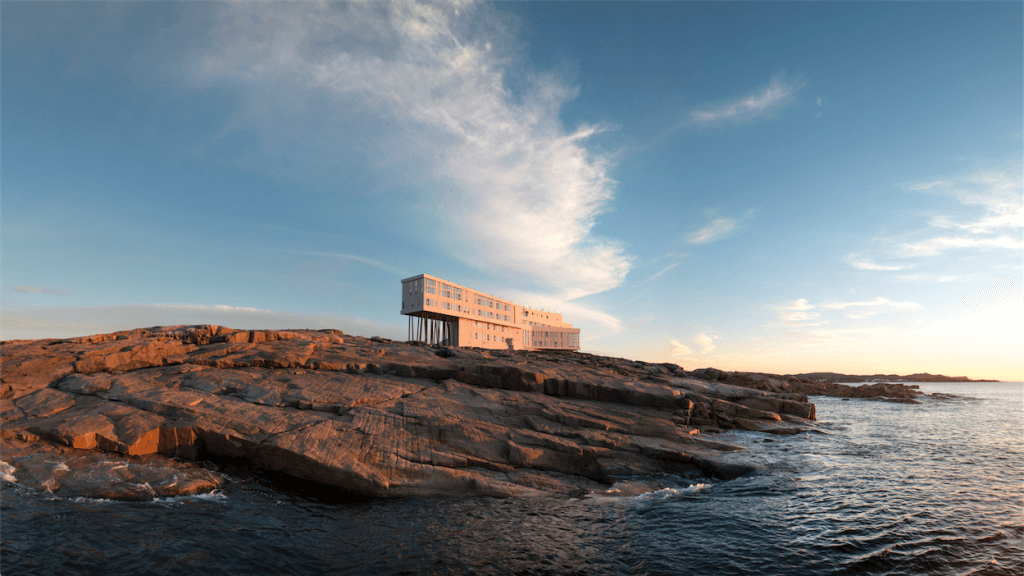 Recent top searches on Google for "move to Canada" have been on the rise. Therefore, what better time to showcase a list of our favourite Canadian Resorts to travel to?
Each resort offers stunning views, incredible amenities and a luxurious Canadian travel experience. This is a great opportunity for you to explore the travel gems of this amazing country called Canada!
Our Top 10 Recommended Resorts
1. Fogo Island Inn, Newfloundland
Fogo Island Inn sits on an Island, off an Island, off one of the four corners of the Earth. Fogo island Inn has an international reputation for exceptional, embodied, place-specific hospitality and bold, thoughtful, humanistic contemporary design.
Every one of the Inn's 29 one-of-a-kind guest suites has dramatic floor-to-ceiling windows that open onto the wildest and most powerful ocean on the planet, located less than 100 feet from an organic natural-fibre dream bed. Most suites have a wood-burning fireplace stove; all are furnished with quiet luxuries and handmade furniture and quilts – a stimulating relief from the numbing uniformity of modern times. Built on the principles of sustainability and respect for nature and culture, the award-winning Inn was designed by architect Todd Saunders. The Inn is a community asset and all surpluses from the operation are reinvested in the community by way of the Shorefast Foundation to help secure a long-lasting resilience for Fogo Island, Newfoundland.
2. Wickaninnish Inn, Tofino, British Columbia
The Wickaninnish Inn story begins way back in 1955, and is closely tied to the modern-day history of Tofino and the Pacific Rim National Park Reserve, and of course to the popular draw of Tofino winter storm watching.
The Wickaninnish Inn offers direct access to Chesterman Beach, and panoramic ocean or beach views from every guest room. We also have 75 deluxe guest rooms and suites (with fireplace, soaker tub and individual balcony), and a 720 sq. ft. meeting/banquet room (accommodating up to 60 people). The Pointe Restaurantseats 75 and our full-service Ancient Cedars Spa is a destination spa offering extensive body and esthetic treatments.
3. Four Seasons Whistler, British Columbia
Monumental in scale, Whistler dazzles with its vast acreage, summit glaciers and a towering vertical rise. It also charms with a lively European-esque village and alpine meadows. Year round. Whistler is an inexhaustible source of adventure, shopping and unforgettable memories.
Grand in scale, intimate in nature, luxury Four Seasons Resort and Residences Whistler epitomizes the mountain spirit. Inside, find 291 luxury lodge guest rooms, including 95 hotel suites and 20 private residences with open-sky spaciousness and European-styled refinement. An expansive timer, glass and stone lobby harmonizes your transition between the great outdoors and the cosy wood hotel interiors of your private space in Whistler.
4. Fairmont Chateau Lake Louise, Alberta
Surrounded by soaring mountain peaks, the majestic Victoria Glacier and a glistening emerald lake, the iconic Fairmont Chateau Lake Louise hotel is located in Alberta's Banff National Park, a UNESCO World Heritage Site.
Originally built as a base for outdoor enthusiasts and alpinists over 100 years ago, Fairmont Chateau Lake Louise is a year-round luxury mountain resort offering guided mountain tours, world-class skiing in the winter, scenic hiking and canoe activities in the summer, kid's camp, a luxury spa, and exceptional dining experiences.
5. Clayoquot Wilderness Resort, Vancouver Island, British Columbia
Clayoquot Wilderness Resort offers remove Canadian wilderness vacations, but behind the five-star cuisine, the spa and the great white tents with their fluffy duvets and antiques, there is a deep and meaningful commitment to restoring the land.
From the moment that guests step off the floatplane, to that first glass of sparkling wine, to that hike through old growth forest, the resort staff (and their dogs) are there to offer a guest experiences that is restoring the soul and this beautiful land.
6. Trout Point Lodge Resort, Nova Scotia
A jewel set amidst Canada's most enchanting and pristine wilderness environment, at Trout Point uncompromising outdoor adventure meets luxurious accommodations, friendly service from local Maritime staff, unpretentious gourmet dining, massage, and extraordinary creature comforts.
A quintessential wilderness lodge and nature retreat, this is an unsurpassed eco destination for enjoying the Canadian backwoods easily accessible on Canada's east coast. A member of Small Luxury Hotels of the World,every hotel room, suite and cottage boasts stunning river view.
A secluded summer estate since 1900, Manoir Hovey is a 5-star Relias & Chateaux property that critics have described as a "national treasure" and said that "there is something magical, otherworldly about the place".
Manior Hovey presides over 30 acres of woods and English gardens along 600 meters of prime lakeshore on scenic Lake Massawippi with its 45 kilometers of shoreline. Most of the 37 individually appointed bedrooms and suites offer panoramic views across and down the lake and showcase both classical and contemporary design.
8. Sonora Resort, British Columbia
This B.C. wilderness resort is a jewel amid one of Canada's most alluring, pristine environments. Sonora Resort is where uncompromising eco-adventure travel meets luxurious accommodations, unparalleled service and five star facilities.
Sonora's welcoming accommodations will leave you rested and rejuvenated for another day of exciting adventure that awaits you. Each of the 12 themed B.C. lodges offer spacious rooms with incredibly comfortable Queen or King size beds, luxurious linens, goose down duvets and Molton Brown amenities.
9. Four Seasons Toronto, Ontario
Four Seasons Hotel Toronto, soaring 55 storeys in the heart of Yorkville, downtown Toronto's most glamorous shopping and restaurant quarter. Blending warm sophistication with spectacular design, this stunning Toronto luxury hotel has made its mark in a vibrant international city as the only hotel in Canada to ever be awarded both the AAA Five Diamond and Forbes Travel Guide Five-Star ratings for 2014 and 2015.
Four Seasons Hotel Toronto offers 259 spacious luxury hotel guest rooms, including 42 suites. Relax and rejuvenate in the 2,787-square-metre (30,000-square-foot) stat-of-the-art spa, or enjoy spectacular cuisine by international chef and restauranteur Daniel Boulud at Cafe Boulud and d|bar.
10. JW Marriot The Rosseau Muskoka, Ontario
Guests enjoy luxurious surroundings and magnificent views overlooking Lake Rosseau Only 2-1/2 hours north of Toronto, the resort is located in an area formerly referred to as Red Leaves. This is an unpretentious Muskoka resort experience featuring classic, sophisticated design. Sample scrumptious Italian cuisine at award-winning Teca restaurant, or Certified Angus Beef steaks at the elegant Muskoka Chophouse. Both restaurants are recipients of the Wine Spectator Award of Excellence. Get closer to nature by connecting with local naturalists and artists; after a full day of outdoor activities, retreat to your spacious studio or suite and relax in front of an exquisite stone fireplace.
– The Tully Team
Explore our Experiences
We design life-enriching travel experiences to the most unforgettable destinations in the world, providing our clients with exclusive access in a unique and authentic way.  Whether you want to cruise the world in splendor, take an unforgettable African safari or create a magnificent travel experience exclusive to you, we have the unsurpassed knowledge, expertise and impeccable service you require.