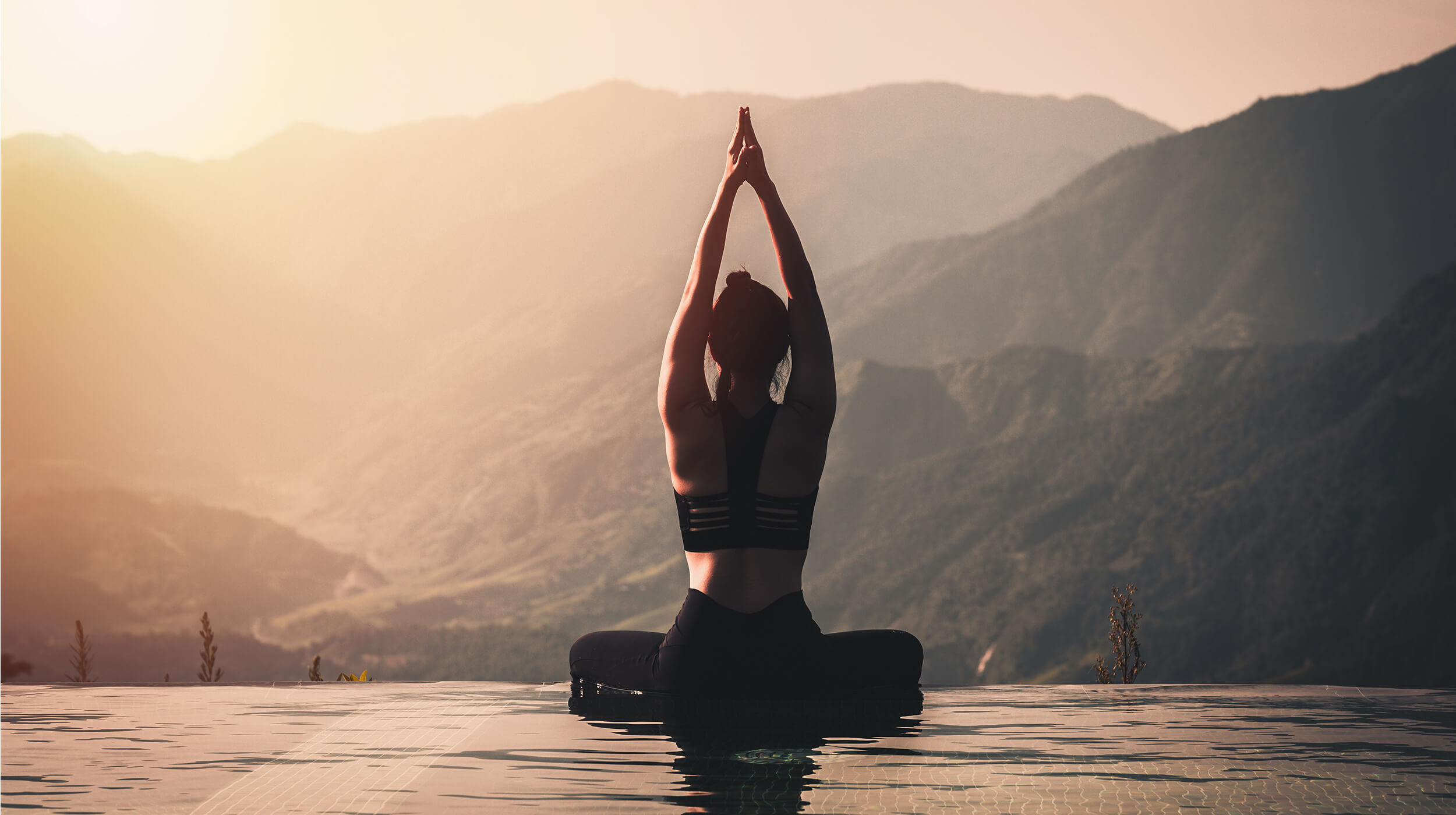 Wellness Travel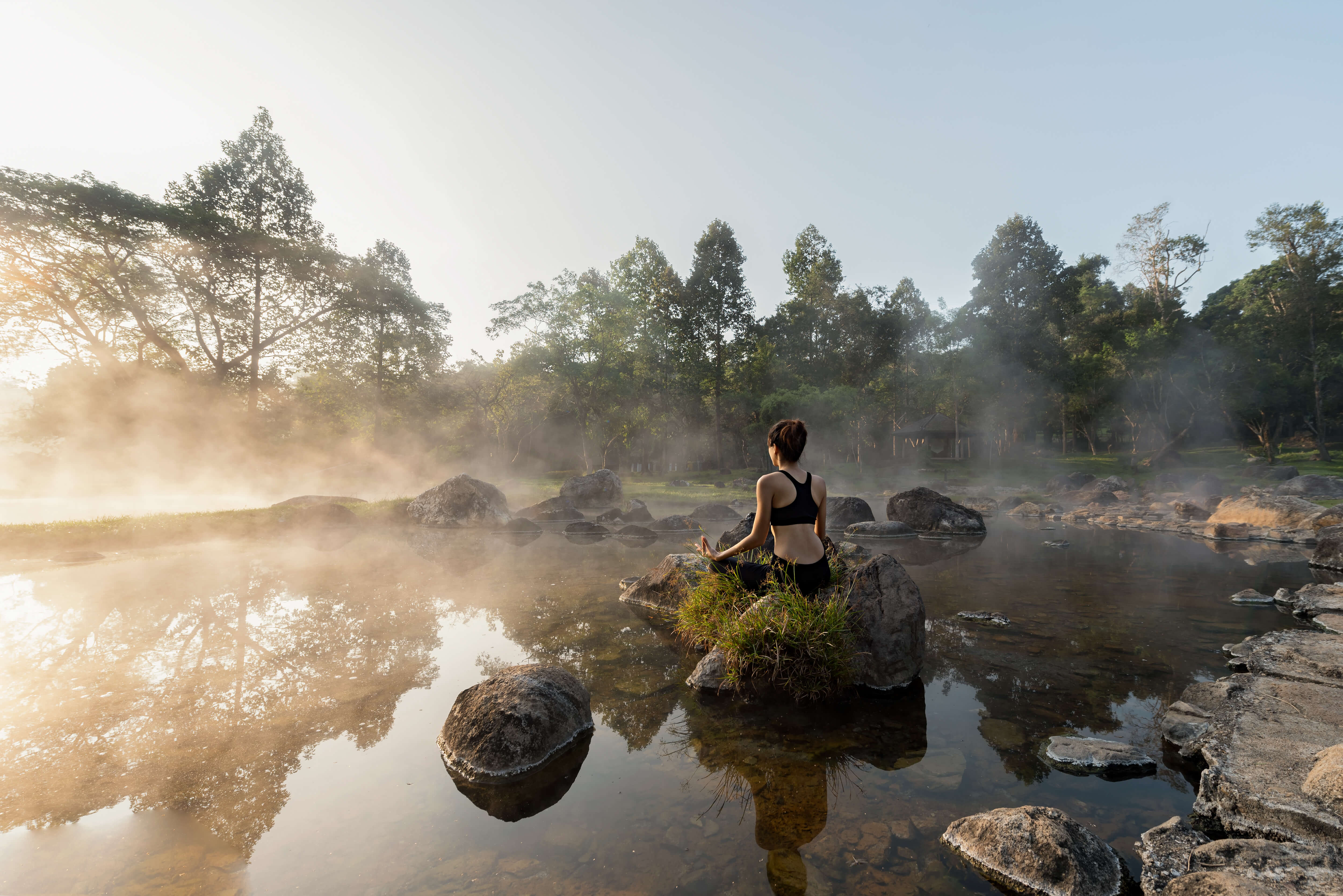 WELLNESS TRAVEL
Are you looking to enhance your health, enrich your life and get a physical and emotional reset? Welcome to wellness travel! It's about re-energizing, rejuvenating, finding some balance and having an unparalleled experience in some of the world's most beautiful destinations. For some, it's trading a martini and a Stephen King novel for a Fitbit and a yoga mat. For others, it's having a little of both. The range of what's available under the wellness travel umbrella is enormous!
WHAT ARE YOUR OPTIONS?
Choose from the great, long-established fitness and wellness spas, exquisite low-key resorts that focus on yoga and stress-reduction or destinations that are health-focused, whether traditional or holistic. You can hike, cycle, trek, clear your mind – or expand it. You can paddle, kayak and explore the wilderness, and top each day off with a massage and a delicious vegan meal. You can learn to eat and cook healthfully, take dance classes or learn a craft. And – good news – you can usually count on losing a few pounds in the process!
WHERE TO GO:
U.S.A & MEXICO
You certainly won't go wrong with these American classics – they're all exceptional. Hiking in nature is the foundation of their programs with a strong range of classes, spa treatments and medical consultations available.
Tucson's Canyon Ranch has a diverse menu of offerings; from the metaphysical and maternity to life management and spa services, there is something here for everyone
Rancho La Puerta in the Baja is the original destination spa and still one of the very best, allowing you to pick from over 60 daily wellness activities
Cal-a-Vie in Southern California is a one-stop-shop, providing everything from fitness classes, cooking demonstrations and spa services (not to mention their acclaimed 'Golf Getaways')
Ranch Malibu offers a variety of fitness retreats, from a 4-Day 'Wellness Jumpstart' to a Transformative 10-Day Experience
SOUTHEAST ASIA
Leaning towards a more spiritual and holistic approach, wellness travel is something this part of the world is particularly good at. Experience exotic locations and traditional techniques, allowing you to realign and return home rejuvenated.
Amankila in Bali aims for complete relaxation and presence in the moment through holistic practitioners, spa therapies and a variety of yoga styles
Thailand's award-winning Kamalaya Wellness Sanctuary & Holistic Spa has health programs for detox, stress, burnout and sleep enhancement, among others
Yoga, Qigong, and Pilates will help you restore and revitalize at the renowned COMO Shambhala Estate
CANADA
The great north is calling. The west coast of Canada with its magnificent mountains and climate are home to some spectacular health and fitness-focused resorts.
Clayoquot Wilderness Resort, a top-tier eco-safari resort in British Columbia, offers sanctuary, wellness, and restorative treatments
The holistic health-oriented MountainTrek is an all-inclusive luxury retreat allowing you to reconnect with nature
INDIA
India, with its rich history of yoga and meditation, is home to a number of outstanding wellness spas and resorts.
Ananda in the Himalayas offers therapeutic treatments based on traditional Indian practices of Ayurveda, yoga, and meditation
Taj Bekal Resort & Spa in Kerala offers long-term wellness programs 2-4 weeks in duration, as well as Ayurveda programs, Indian aromatherapy, and spa experiences
Vana Wellness Retreat perfectly blends spirituality and luxury, allowing you to find your own flow
OBEROI
The Oberoi Sukhvilas Spa Resort in New Chandigarh combines mindfulness, meditation and yoga with Ayurveda, the traditional Indian healing system in highly individualized rejuvenation programs. These Upavasa programs help each individual enter the state of being near oneself easily and effortlessly. A conducive environment is created based on the principles of Ayurveda, a medical knowledge system that is more a way of life, and that addresses not only the body and mind, but also the human spirit and consciousness. These programs have been carefully designed to enable deeper healing, thereby easily addressing discomfort at physical and emotional levels.
The Upavasa Himalayan Wellness experience at The Oberoi Sukhvilas Spa Resort is curated to suit each individual's personal needs. Along with their customized spa treatments, they invite you to experience forest bathing; an immersive forest experience that calms the mind nurtures internal serenity and naturally restores your vital energies. Himalayan Wellness will leave you feeling relaxed, refreshed and with a renewed sense of well-being in the mind, body, and spirit.
– The Tully Team
Explore our Experiences
We design life-enriching travel experiences to the most unforgettable destinations in the world, providing our clients with exclusive access in a unique and authentic way.  Whether you want to cruise the world in splendor, take an unforgettable African safari or create a magnificent travel experience exclusive to you, we have the unsurpassed knowledge, expertise and impeccable service you require.