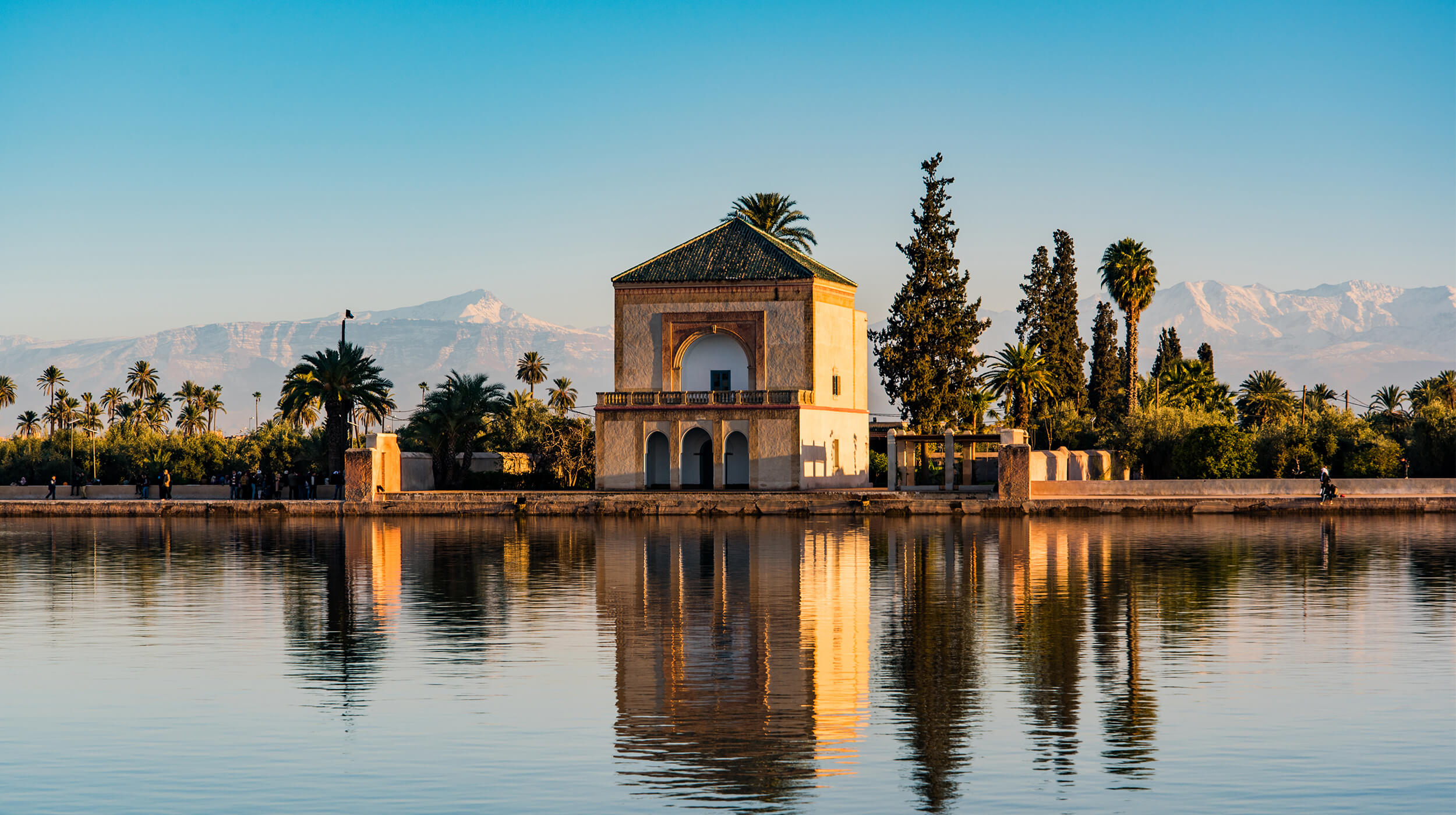 An Insider's Look: Morocco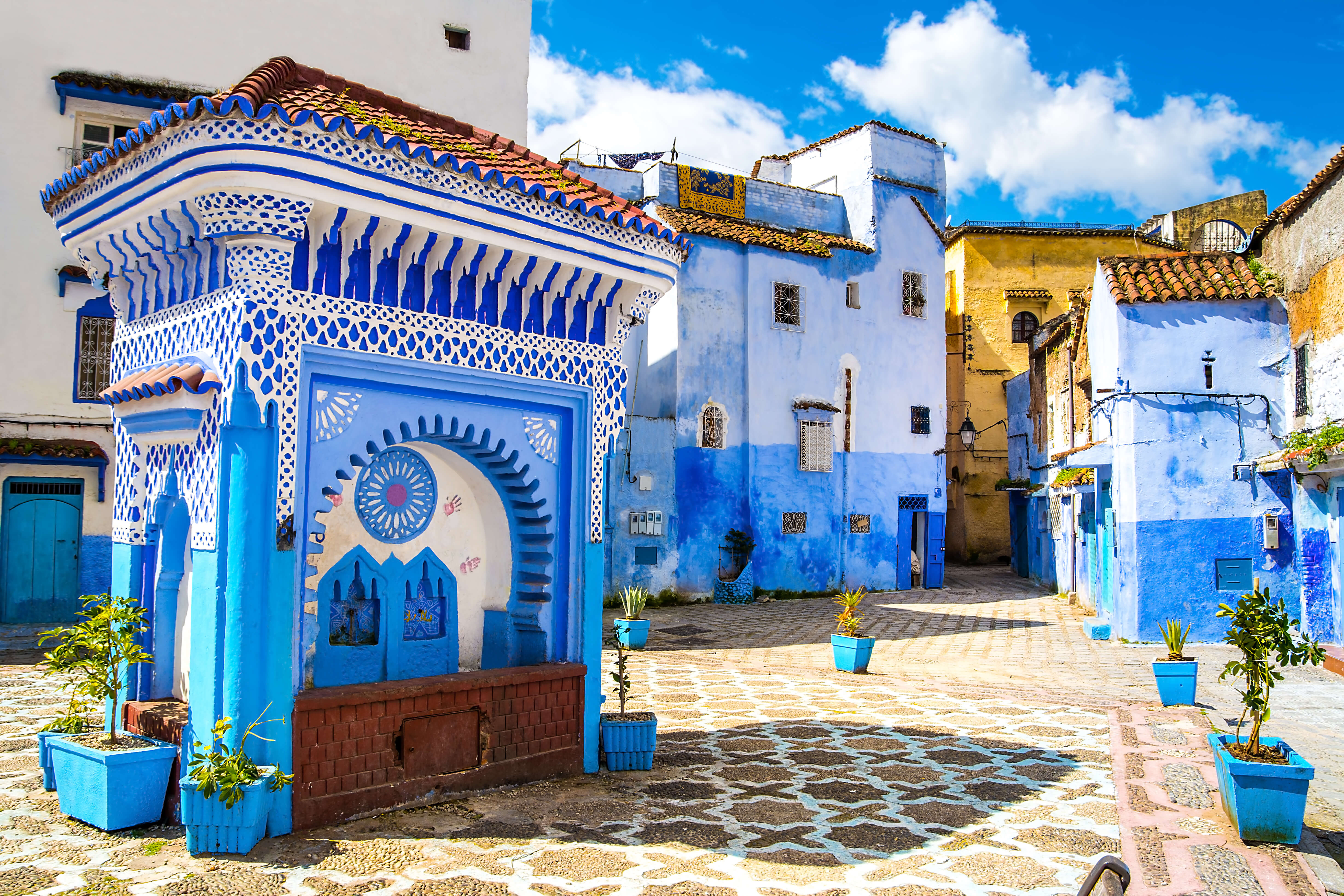 Lying at the crossroads of Europe and Africa, exotic Morocco is a mesmerizing country of contrasts – a land of ancient civilizations, rich culture, diverse geography, and medieval imperial cities. Here, camels roam the vast desert, the call to prayer echoes across rooftops and the scent of spices invigorates your senses. With its thronging medina towns, snow-capped mountains, crashing Atlantic surf and endless Saharan, Morocco is as surprisingly near as it can feel exotically far.
IN A NUTSHELL
7-12 days is the best length of time for a visit
The best times to go are September to December and April to June
Avoid the summer months of July and August unless you really, really love heat!
FES 
Fes is referred to as the country's cultural capital. Known for its Fes El Bali walled medina, medieval architecture, vibrant souks, and old-world atmosphere, it is also home to religious schools such as the 14th-century Bou Inania and Al Attarine – both decorated with elaborate cedar carvings and ornate tile work.
Discover life in the medina, where veiled women hurry along the narrow cobbled pathways, while donkeys, laden with their wares, take their time.  




In the colorful souk, bargain with merchants for spices, carpets, jewelry, enamel, copper, brass, and cedar and watch artisan's craft objects, just as their forefathers did centuries ago.  



Stay 2 nights in a traditional luxury Riad hotel, Riad Fez, located within the medina. 


Visit ancient mosques, the Royal Palace and the Mellah, the old Jewish quarter. 
A NIGHT IN THE DESERT 
Experience the magic of a desert sunset and sunrise, a camel ride, a special dinner under the stars and a Berber breakfast. 




Enjoy a comfortable night in your luxury desert tent, which even has a shower! 
OUARZAZATE  
Ouarzazate is a city south of Morocco's High Atlas Mountains, known as the gateway to the Sahara Desert. Its huge Taourirt Kasbah, home to a 19th-century palace, has views over the rugged local landscape, which features in several movies such as Lawrence of Arabia.
Relax two nights in a luxurious oasis kasbah.  




Visit the UNESCO-restored 11

th

 century Kasbah Ait Ben Haddou.  
HIGH ATLAS MOUNTAINS 
The High Atlas rises in the west at the Atlantic Ocean and stretches in an eastern direction to the Moroccan-Algerian border
Luxuriate for two nights at the incomparable Kasbah Tamadot, Sir Richard Branson's mountain retreat. 


Visit Berber Villages on either a guided hike or a 4 x 4 tour.  



MARRAKECH 
Marrakesh, a fascinating home to mosques, palaces, and gardens. The medina is a densely packed, walled medieval city dating to the Berber Empire, with mazelike alleys where thriving souks (marketplaces) sell traditional textiles, pottery, and jewelry. A symbol of the city, and visible
for miles, is the Moorish minaret of 12th-century Koutoubia Mosque.
Visit the opulent Saadian Tombs, the colorful souks, the beautiful Medersa Ben Youssef, a medieval Koranic university, and the tropical Majorelle Gardens  

Experience sunset in the Djemaâ el Fnaâ Square, alive with storytellers, healers, snake charmers, acrobats, and countless food stalls. 

Navigate the narrow pathways of the bustling souks, where your senses are stimulated by a kaleidoscope of colors, smells, and sounds.  

Learn how to make the perfect tagine at a cooking class led by one of the city's top chefs. 

Spend three nights in a luxury boutique Riad or a legendary hotel. 



– The Tully Team
Explore our Experiences
We design life-enriching travel experiences to the most unforgettable destinations in the world, providing our clients with exclusive access in a unique and authentic way.  Whether you want to cruise the world in splendor, take an unforgettable African safari or create a magnificent travel experience exclusive to you, we have the unsurpassed knowledge, expertise and impeccable service you require.